Just Friends
April 23, 2009
Everyone has days where they look in the mirror and the only things that come to mind are negative. Being a sixteen year old girl, this became a frequent occurrence when I looked in the mirror or just looked at my self in general. The only thing I noticed about myself was what I saw to be ugly. The feeling of not having a boyfriend also made me insecure; I did not know why no one liked me. As junior year rolled around, I found myself talking to a new transfer who was incredible nice.

Everything about him seemed perfect. The more we talked, the more I liked him; my feelings became stronger than just friends. This boy was exactly what I had been looking for; No longer did I feel like an ugly girl who no one liked. I was an important girl with a pretty smile. Blinded by the feeling of happiness, I entered a relationship with this boy.

Reviewing the relationship I had, I realized I was not who I wanted to be. I had lost all contact with my dear friends and no longer sustained a happy relationship with my parents, and most importantly my relationship with God. A phone call from my best friend would change my life. Becoming aware of my distance from everything that truly mattered help me make the decision to remove myself from the situation I was in.
From the beginning of freshman year I had always had a secret crush on a boy who happened to be my best friend. When he called to check up on me; it hit me like a ton of bricks, he was the person I could count on. Coming into senior year our friendship grew stronger and stronger. In the meantime my infatuation became more than a schoolgirl crush.




My feelings struck through me with a jolt of energy. He helped me regain a relationship with old friends, reconcile with my parents, and we attended church together on Sundays. These events were just small dabs of glue that helped form the strongest bond I have ever had with a person.

Indeed it took time to realize that our relationship would stay stable if we took the step from being "just friends" to dating. I now have someone in my life that truly cares about my needs, helps me deepen my relationship with God, and respects me for who I am.. I am genuinely grateful for all of the gifts I have been given, especially the courage it took to admit I had not been the person I wanted to be.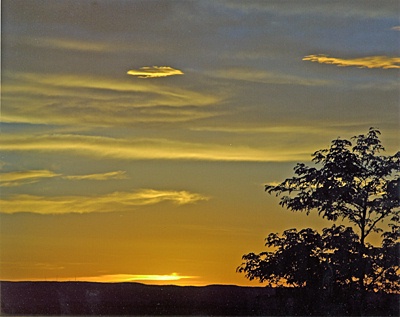 © Elizabeth B., Wichita Falls, TX