We Are Equal
March 14, 2018
What unleashes my inner Super Saiyan is when people judges a person's religion and their life style. When they see calamity in society, in the news, or from other people, they resemble it to a specific person; like saying the incident from 9/11, which was made by the terrorist group, al-Qaeda, that all Muslims are "terrorists" which is a big stereotype to me! When someone sees me almost all the time, I bet you they start thinking about "terrorist". There are many insulting judgments and assortments to people who feel the same.
People can look at others differently by looking at their religions, but not by looking at their characteristics. From the book "To Kill A Mockingbird", Atticus's statement to Scout was "to climb into someone's skin and walk around in it" is a little more than the typical advice to switch with a different body, but the idea is the same: compassion is based on sympathy, on being able to put yourself in the other people's place and understand why they act the way they do even if you don't agree with it. This is what a lot of us don't do, but this is something we need to do to find what someone's life is or who they are instead of comparing one thing dangerous or evil to something that is innocent and harmless.
No one doesn't speak up because they feel like they're going to be wrong and they may feel scared about it as well. However, I don't feel that at all. It's not fair on how people get excluded from a group. It's not fair on how people change who they are. It's not fair on how people live the rest of their lives in a social class alone, deserted, far apart, and single out of the sight of others! It's not right to put people in social classes making them feel like anything! It makes me cry when I see someone left out. I don't want to feel this way because I have a family who feels the same way and agrees, and everyone should be the same way. I know this because Allah i.e. God created everyone equal to live. I have been in the same position, but I'm out of it no longer! Ask yourself, are we here to live, or are we here to ruin people's lives?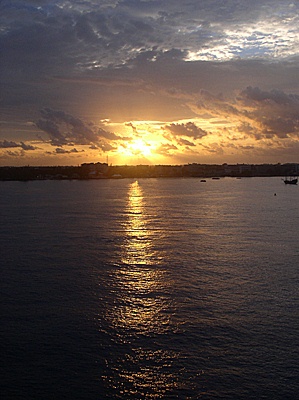 © Rebecca Y., Los Angeles, CA