Same Sex Marriage
March 12, 2018
Dear, Mr. President
Do you ever wonder how many more gay marriages there would be in the U.S. if all states had it legalized? Most of our country is divided up between Democrats and Republicans. However, we need to conquer this large debate as a whole and legalize same sex marriages.
Some may not realize that gay people are exactly like everyone else, except one thing. They are attracted to the same sex. But why should that matter? Everyone should have the right to be treated equal. People don't just decide they want to be gay one day just to tick people off, decide to be gay just to spend the rest of their lives getting shamed, decide to be gay to get treated unfairly. You are just simply born this way. What if you were born with red hair? Should people make fun of it and bully you just because of your hair? No, and they shouldn't do it because of your sexuality either.
Marriage is an extremely memorable and exciting part of one's life – so why would it matter who you marry? If you and your partner are not forced into love but are very happy together, then there's no need for others to judge. People are born gay and there's nothing anybody can do about it. There are only 13 states that allow this right to be legal. So, lets rise as one and end this hatred by legalizing same sex marriage in all the states!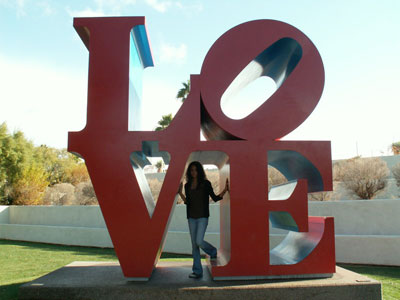 © Shannon E., Glendale, AZ