What It's Like Being an Only Child
March 2, 2018
In I came, blasting through my door, going upstairs as fast as possible. Therefore, my mom showed up later and asked me what was wrong.

"I don't understand anything in Geometry, I blurted out. And I have a test tomorrow which I will fail."
My mother looked at me in a confused and surprised expression, "But you have always loved math," my mother declared. At that moment I was going to answer back, but I realized something very important. I don't think I did actually enjoy math, because I was always so pressured to like subjects in school. I just had realized that I don't know what I wanted to do anymore, since being a football player was now off the table. I don't know if I want to do what my parents have nurtured me to do.

Being an only child in a family with many things to be inherent is really tough. Most people think that being like this is a very easy life where I can do whatever I want and no one asks questions. The truth is that it's very hard, because everybody expects you to deliver more than what your parents have and the pressure on you is insane. I have to make every person who expects something from me happy, while trying to find my inner peace.

Right now in my life, I don't think that I have found peace, because I don't know what I actually want to be in life. This is the biggest conflict currently in my life and in other people's eyes I should be a perfectly, happy child because I have a wealthy family. Well that's not true, because I think that I have one of the hardest jobs. You might hear about other kids saying how they are not going to be trust fund babies and how they are going to be something in life. The different between me and these kids is that they have multiple siblings, and I, don't. They have a easy way out, they don't have to do everything, they don't have to be the one to take over everything, they CAN fail. Now I'm not saying they are not capable or don't have responsibility, but I'm saying that they don't have as much pressure as an only child would have.

I cannot fail in any way shape or form, if I want to or not. A duty has been left for me that I have to fulfil to no matter what since my dad started off in a really poor family. Nevertheless, he worked 4 jobs in one day and started a business and then another and then another. Nowadays, he is really successful just because he put full effort on his tasks, and if I can't do anything right then all of my dad's effort goes to waste. I would embarrass myself in front of everyone because even though my path has been carved out for me, I would still manage to mess it up. Now I'm not saying at all that I'm not capable of doing these things, yet the pressure that is there is something that not everyone feels and understands.

You think you understand it, but you absolutely don't, because it's a feeling on its own. Now I think that my parents might not be realizing this, probably because to them it's common sense for me to want to do this in my life and to be my father's successor and more. On the other hand, other people think that my life is easy and that I'm really spoiled to the point where everything is fed to me. The truth is you can't understand how I really feel even if you just read this essay and got a peek through the keyhole.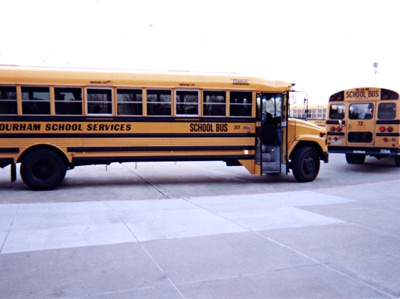 © Blake B., Highland Village, TX