Why I Need Feminism
January 24, 2018
In my day to day life, feminism seems like an inappropriate curse word. It brings in the same reactions, whispers, giggles, innuendos, and of course our beloved stereotypes. Who knows how long it will take to get people to understand the true feminism and that we're not all lesbians who have a passionate hatred for men. There seems to be an attractive stigma attached to the eight letters.

We need feminism because rape culture is an all too true thing. As many as one I'm six women will experience sexual assault, something that happens every two minutes. 99.4% of rapists walk free and 83-83% never look at the inside of a courtroom. Rape culture is also subtly in day to day life. Over fifty percent of women experience catcalling or a form of public harassment. When investigating rape we still ask the victim questions like what they were wearing, if they'd had anything to drink, as if that mattered. School dress codes established in a way to further objectify girls in a form similar to victim blaming. It is the girl's fault for showing her shoulders on a hot day. Clearly, she should know better than to distract the boys, as she should already know boys will be boys. After all, when was the last time you heard anyone say boys will be held accountable for their actions like anyone else.

I need feminism for all the other injustices happening in the world. From child brides to men making decisions for a body they've never had to live in. I believe that we're right on the fact that women are equal as far as legal concerns. It's more of the culture here and what we've been living with. Women are not weak, I am not calling them weak by stating I am a feminist. These days feminism is a movement, to empower women. We acknowledge that though many do, not everyone has the same platform for their voice to be heard.

The world is far from perfect, we know this. Despite this, we hold onto hope that it can change for the better. That one day we are worth more than the idea of the color pink or blue, and that we're equal. We celebrate others accomplishments and vise versa. One day together we sing in an unspoken harmony. Our voices are still different but we embrace the difference rather than diminish our differences.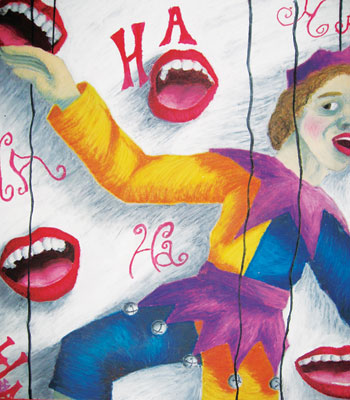 © Carollynn G., Hawthorne, NY