This Essay Is Gay
January 12, 2018
Jack and his buddies were sitting around the lunch table discussing their past weekends. Ryan was bragging about the date that he went on with the hottest girl in school while Ben was talking about the older party that his older brother had taken him to. Jack sat there, worried to share that he spent the weekend with his parents, which he honestly did enjoy . He knew that as soon as he shared about his uneventful weekend, he would be judged, and indeed his friends laughed and remarked that his weekend was "so gay."

"That's so gay". This phrase is one of many that can be heard daily in the hallways of high school. Immersed into the vocabulary of the teenage boy, the word gay has now come to be used in order to express disapproval or to identify something that seems different. Is it okay that a word that can be used to identify someone's sexuality is now being used as a synonym for "lame" or "boring"?

The answer to this question is simple. No. The word "gay" is a profound example of a adjective that has adapted new meanings due to how society uses and accepts it. Gay is believed to have originated from the French word, gai. For the entirety of the 18th century and beginning of the 19th century, it was used to describe someone or something that was joyful or carefree. Being gay was a compliment and plainly meant that you were enjoying something.

The definition of the word gay was clear. If you were described as being gay, there was no question as to what the meaning was. You were a happy, content person. The word then evolved into something that was used to define a homosexual male.

Being raised by four parents, two of them being my gay dads, I have been surrounded by the gay community. Growing up, I was never told my dads were gay. I just accepted the idea that my dads loved each other the same way that my mom loved my step dad. Life would be much easier if people could all just accept love the way I did when I was 7 years old. As time progressed, I began to make sense of all the rainbow flags that I found in my dad's apartment and I started to understand that their relationship was viewed as "not normal."

This idea of "normal" is what has corrupted our society. It is "normal" to be a boy and like a girl and vice versa. People don't like change, and the idea that a man could love a man simply did not make sense to people.

These days, the word gay has almost completely deviated from its original meaning. How is it possible that a word associated with happiness now has a negative connotation? It is through improper usage and power of speech. People viewed being gay as something wrong. This was partially due to religious beliefs, but also people could not wrap their head around the idea that a man may not marry the beautiful girl next door. Today in the United States, people are allowed to express these beliefs, and because of this the word now can be used in an unfavorable way.

My generation now uses gay without thinking even slightly about its original or accepted meaning today. When a teacher assigns a test that no one wants the action suddenly becomes "gay". When a party is shut down early and maybe wasn't as fun as expected, it is described as being "gay". Correct me if I'm mistaken, but I am pretty sure the party or test is not a man who loves another man. I am also pretty sure that they are not in any way talking about either of these in a happy or joyful way.

My dads are gay. They are homosexual men who love each other. That is the definition of the word gay, and using it incorrectly just illustrates ignorance. I love having gay dads, I love that I am exposed to an entirely new community and I love that all my friends view my dads as the "fun ones." I really don't love that gay is now a word that is said as an immediate response to something that is wrong. There is nothing wrong with being gay, so people simply have to put in the effort to find another word to use when they don't approve.
Gay | Definition of gay in English by Oxford Dictionaries." Oxford Dictionaries | English, Oxford Dictionaries, 15 Feb. 1998.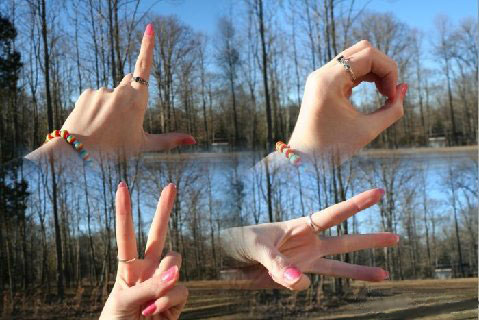 © Kayla D., Croydon, IN