Immigration in the United States
October 27, 2017
The United States is very divided on their views on illegal immigration. On one hand, Republicans mostly want to deport undocumented immigrants and have strong borders to prevent people from coming to this country illegally. On the other hand, Democrats who mostly do not want to have deportations of undocumented immigrants and want to offer a pathway to citizenship for most of them.

I agree with not deporting immigrants, and I think the United States should offer a pathway to citizenship to illegal immigrants. Most undocumented immigrants come to the United States to have more opportunities and better lives for themselves and their potential families or to escape the horrendous lives that they and their families had when they were living in their home country.

Take the story of Peter, for example, who crossed the Pacific Ocean with his entire family. He came to the United States when he was just 4 years old. His parents decided to come to the U.S. so that Peter and his brother could have better lives than the ones they had. They didn't want them to live in poverty or struggle with hunger. Peter got an education and ended up working with cancer patients. He worked at the National Cancer Institute and contributed to many discoveries and methods that are used today to help people with cancer.

Today he has two sons, one in the Army and one in the medical field. This man, who has done amazing things for the people of our country, and whose children are currently doing things contributing to our country, is an immigrant who still, to this day, runs the risk of being deported. The current president promotes policies for deporting Peter and people like him who have helped this country in many ways.

Everybody's story is different, but they have one thing in common: most undocumented immigrants just want to live in the U.S. in peace. They want to better their lives as well as other people's lives. Unfortunately, some aren't able to do that. Many undocumented immigrants have to fear being deported back to their home country and to some, this fear becomes a reality.

In 2016 alone, more than 240,000 undocumented immigrants were deported and sent back to their home country. Of these immigrants that were deported, over 100,000 had no criminal record and were contributing members to our society. These were 100,000 people who had never committed a crime, people trying to get a better job and education, people who would move to an entirely different country just to make sure that their children would have better lives than the ones they had when they were children. They were deported for simply attempting to do all of these things.

I can't imagine why people would want to deport immigrants who are just trying to do the right thing for them and their families. I find that wrong and immoral. This is why I think that instead of deporting all of these innocent and good people, that they should have an easy path to citizenship. Instead of having these admirable people fear that they one day will be deported, they should be granted citizenship to end all of these people's fears and worries. This way they wouldn't have to worry about being separated from their families.

Undocumented immigrants come to the United States to improve their lives not to harm other people. So instead of deporting these immigrants for no reason, we should offer them citizenship. It is a smart choice that could solve problems for many people. These people could finally live their lives in peace.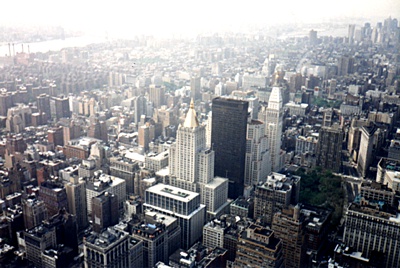 © Kristen L., Wilmington, DE