Debunking the Myths of Feminism
July 24, 2017
Recently, the word "feminism" has popped up quite a bit in reference to both politics and culture. In some ways, this is a great stride to familiarizing the public to feminist ideas, and thus, progressing towards equality more rapidly. However, along with the rise in usage, the term has accumulated a variety of misinterpretations and negative connotations. To elaborate, the media has used 'feminist' only to label men-hating women who refuse to wear bras, shave, or act "lady-like". To be completely fair, in some cases, women who fit this description do call themselves feminists. Regardless, this image does not nearly capture the essence of what feminism truly represents. According to Oxford dictionary, feminism is "the advocacy of women's rights on the ground of the equality of the sexes". Unlike the media, this definition reflects the simplicity of what feminism actually is. The media is almost completely missing the concepts of women's equality, which is the foundation of the feminist movement. While equality may entail the freedom to refuse shaving and wearing a bra, those actions themselves do not represent feminism.

Another falsity is the notion that only women can be feminists. Although it is more common, it is utterly inaccurate. Since the media has made feminism symbolize misandry, there is a frequent misunderstanding that men cannot be feminists. The same confusion exists that all feminists are lesbian, which is also entirely mistaken. Both men and women of any sexual orientation can support equal rights, and therefore, be feminists. Perhaps, if the principles of feminism had been accurately portrayed, this would not have been an issue.

Overall, feminism is not a word that should be feared or resented. One does not need to change their appearances or preferences to be a feminist. To clarify, adhering to the media's representation of feminism is not required to support the feminist movement. Whether or not one shaves or wears a bra is entirely dependent on their preferences. Feminism is not acts of defiance towards social expectations; rather, it is the possibility for women to live by their own accord, free from gender restrictions.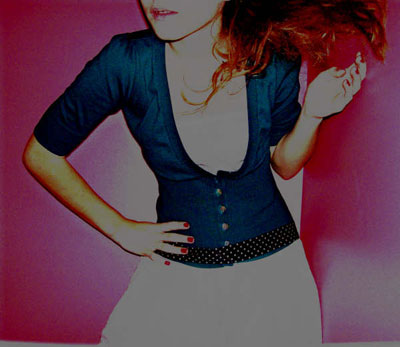 © Jenna V., Hamilton, ON, Canada