Sending a Message
June 14, 2017
On Tuesday, February 28, Romulo Avelica-Gonzalez was driving his daughters to school when he was stopped by ICE agents, arrested and taken to a detention center to await deportation. His daughter Fatima captured his arrest on video; in the background you can hear her crying. He had only committed two minor crimes, a DUI eight years ago and a crime more than twenty years ago related to him trying to get a driver's license. When the US deports undocumented residents like Avelica-Gonzalez, they lose great people and their contributions. When someone is deported, their family and friends could lose financial support, they could be prevented from going to school, and they could be traumatized for the rest of their lives.

In a moronic attempt to make America safer, Trump's travel ban and immigration policy is deporting innocent immigrants and making us less safe. Trump has been telling people that the biggest threat to this country is refugees and undocumented immigrants. However, "The chances of being struck by lightning TWICE is 1 in 9 million. The chances of being killed by a refugee committing a terrorist act is 1 in 3.6 billion," California Democratic Congressman Ted Lieu stated on Jan. 27, 2017 in a press release. Lieu went on to say, "These facts lead me to conclude that Trump's action is not based on national security, it is based on bigotry. Lady Liberty is crying." The difference in the likelihood of between being struck by lightening twice or harmed by a refugee terrorist have shows an incredible gap. With these statistics, Trump should be working on protecting people from lightning instead of deporting refugees. These laws are just creating problems.

"Senator Chuck Schumer wisely pointed out that treating a traffic violator the same as a murderer will not keep the country safe and is a waste of government resources. Further, the expanded CIEP coupled with the recent raids has had a terrifying and chilling effect on the undocumented immigrant population, eliminating any willingness for them to engage with government authorities, or to report crimes in their communities for fear of deportation."

Trump's idea of making the United States safer is actually backfiring and making it even more unsafe. His policies are backfiring because, worried that the cops will arrest them when they get there, people are too afraid to call the police. It doesn't make sense to have police deporting innocent people when they could be working on catching serious criminals.

The deportation program is affecting everybody who is somehow connected to an immigrant, because when you deport all these people, you are taking out a big part of the community; however, it mostly affects undocumented people and their families.

"The new CIEP directs Immigration and Customs Enforcement (ICE) to also prioritize undocumented immigrants making their way through the U.S. legal system but do not have a final order of removal. It also includes those charged but not yet convicted of a crime, including minor offenses, and apparently a category of individuals who White House Advisor Stephen Miller would remove arbitrarily to "prevent crimes before they happen."

This quote applies to any undocumented immigrant; it is implying the they are being deported in advance of committing any crime because the government thinks that many of them commit crimes, and that more of them will commit crimes in the future. This directive does not make any sense because how can someone be able to predict who is going to commit crimes and who isn't? The government is going after this population because they want an easy group to target and blame for their own mistakes. And their policies are actually killing people.
Victoria Arellano, a 23-year-old HIV-positive transgender woman, was stopped at a DUI checkpoint and eventually turned over to ICE. She was held in a federal detention center and denied the life-saving drugs she took daily despite clear case law that says denial of care is unconstitutional. When Arellano died, she was bound to a hospital bed even though she was too weak to raise her arms to hug her mother, who had feared visiting her daughter because of her own immigration status.

Here is an instance of someone who was actually killed by the government when they refused to give her her AIDS medication. It is really destructive to the whole community for the government to just be able to kill someone because they perceive them to be a threat. When Victoria Arellano died, it didn't just affect her, it affected her friends and family as well. This sent a message of fear and aggression towards other people like Victoria.

When Trump ordered the travel ban and the changes in our immigration policy it had a chilling effect on the undocumented immigrant population. It made undocumented immigrants scared for their lives and sent a message of aggression, it sent a message that the US was going after people they thought might commit crimes in the future, despite the fact that no one knows who those people are until the crime happens, and there is no way to predict that sort of thing. Undocumented immigrants now live with a constant fear of being deported and this fear is threatening their safety. People with more privilege need to be in constant communication with these communities, asking how we can help and support them when they need it the most.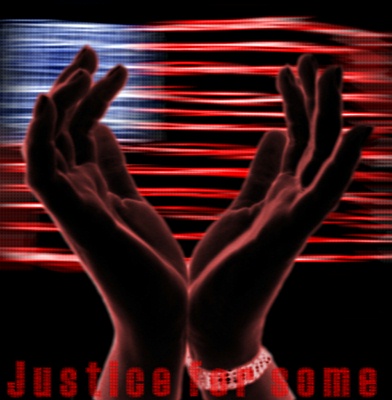 © Miranda R., Wyoming, MI