Selfless Gratitude
April 13, 2017
His first impression was that of a spoilt stubborn boy who seemed to belong from a really affluent background. It was a good reputed school and students generally here were from well-off families who could afford its expensive education. I met him during our school's Convocation Ceremony. He was a part of our outgoing batch and I was his junior who along with my class had thrown a surprise farewell for them next week. It never seemed to me that he would be the one standing on the podium next to the Chairman sharing the story of his success proudly wearing a gold medal he got just now. The audience burst into claps when he conquered the podium. Unlike usual, today he did not seem to be the one flaunting his medal, rather he looked much more calm and serene wearing a decent smile. Something for which many people fall. He started his peech with a story, a story about his childhood and by the end of his speech, he brought us all into tears.

"Today on this great institute's convocation where I have been greatly honoured by this gold medal want to share a little story with you all. A story of a young boy. A young boy born deaf. They had great hopes from me, their only son after 5 daughters. But what could a deaf fellow like me do to earn something. For the first 5-6 years of my life, I remained frustrated, I would have akward mood-swings and was quite stubborn. A few years ago back in 2005, my parents were killed in a blast. My only hope to live also died with them. Me and my sisters came on the streets. The oldest one, 17 at that time, went missing just after the blast. I don't even know whether she's alive or not. Out of the rest of the four, one died of starvation. We had no source on income and survived on charity and tatters. I could not hear but could see everything. Living in the slums taught me to speak. I would observe lip movements and imitate them. It was in 2006, after one year of hardships, I decided to do something, something great. I wanted to study in aschool for a better future, but why would any institute take a beggar in their lists? It is then when I met an angel in disguise. I remember his name clearly, Mr. Mahid Khanna who entered me into this great institution. Today, whatever I am it is all due to him. He is my saviour, Sir thank you so much. I shall always remain bonded in this great indebtedness. Today amongst all other parents, I have Mr. Khanna sitting smiling at me. Sir would like to say a few words to grace this beautiful dream of mine."
As I wiped the rooling tears off my cheeks, he came and sat beside me. I gave him a comforting smile as he tried to control his tears. Next what happened was not only shocking for me but for the whole audience as everyone came up to their toes for a lous applause. My dad was walking on the stage. I remember being told by granny once that he too was born deaf. Dad delivered an excellent speech that day. He shall always be my hero forever and beyond. I never met that boy again afther that evening. Before leaving he handed me this little note reading out "Thank you."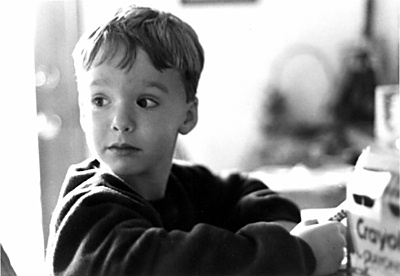 © Caycie G., Rochester, MA