All for Men
April 3, 2017
Today I ran to the girl's bathroom again to cry. I embarrassed myself in front of my crush again and couldn't take the humiliation. Sometimes I pre-load my backpack with tissues because this happens quite often to be perfectly honest. I just don't know how to get my dreamy crush to know I exist, let alone like me. I walked out of the stall a couple minutes and several tissues later. I looked in the mirror. Maybe I should cut my hair?

I through all my tissues in the trash and a flash of bright colors on the floor caught my eye. It was one of those magazines my older sister always had around when she was in high school. Now she's married and doesn't read them. I picked it up off the floor and looked at the cover. Spread across it was an article titled: "5 Rules When it Come to Boys." Oh this is absolutely perfect. God must have an angel looking over me. Flipping through the magazine I finally find the page.

"Rule number one: Use all of the money you saved up for a car on an entirely new wardrobe. Besides, when you have a man, you won't need to drive anywhere that's not with him!

Rule #2: If you don't wear make-up, you should. Pimples, scars, and an uneven skin tone are unacceptable. At least two layers of foundation will fix that. Filling in your eyebrows, contouring your face, and wearing fake eyelashes are considered minimal, so make sure you at least have that. *Bonus Tip* -if you ever spend the night with a boy, make sure you take off your make up after he goes to sleep and put it back on before he wakes up. Boys don't like seeing your real face.

Rule #3: When he talks to you, laugh at all of his jokes excessively. Even if he's not funny, pretend he's a comedian and compliment him a lot. He will love the ego boost!

Rule #4: When you eat together, make sure you eat only salads and water. Guys expect girls to be skinny and dislike all other food. In fact, you shouldn't need to eat at all.

Rule #5: If for some reason you're not right next to the guy, you must text him all the time. Let him know where you are at all times, who you're with, and offer to leave your plans and meet up with him. If he doesn't respond, you should certainly follow up with another text. Also, be sure to respond to his texts right away. He will love that you're always available to meet his needs."

Thank goodness girls like me have magazines to tell us what to be like. I feel like I have been living under a rock. Now that I know that my life and body are supposed to be devoted to boys, I don't need to work hard at anything else, ever again!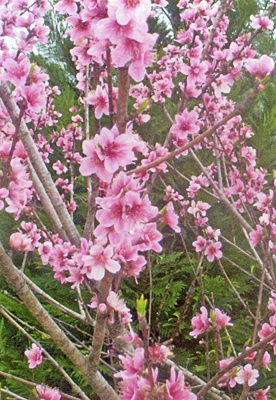 © Matilda S., Perkinston, MS