Make Refugees Feel Welcome
March 16, 2017
Two years ago I went to a drama camp despite fearing that I wouldn't be welcomed. When I arrived I was very nervous. In the books I'd been reading there were always bullies in camps and I thought there might be bullies at drama camp. But apparently those books had given me the wrong idea because all the counsellors were surprisingly nice. Everyone was easy to connect and socialize with. It was the absolute opposite of what I'd feared it would be. If this camp hadn't been welcoming, I wouldn't have cared for it in the slightest. I think that people coming into the United States should feel as accepted as I did when I went to drama camp. Unfortunately, the opposite is occurring.

Donald Trump thinks that we need to protect America from extremists and assumes that all Muslims are terrorists. He says that Muslims are extremists but I think actually he is the extremist. I think we should make refugees feel welcome and not make them go through extreme vetting. These families are escaping war that we had some role in. If they find a way to escape, they should find peace and welcoming but instead they find chaos and hostility. These refugees have been the victims of war, some wars that are at least partially our fault, so welcoming them is the least we can do. They have been through a lot of strife and we should welcome them into our communities.

It's important to welcome refugees because after many months of stress and depression, they should feel relieved and ready to start over. To be productive they have to feel comfortable. Linda Sarsour, the executive director at the Arab American Association of New York said, "...refugees need to be in a country where there is sanctuary, where there is safety. They've seen horror. They've already been vetted. And now the administration is saying, 'You are not welcome here.' And that's absolutely outrageous." If this were to happen to me I can't imagine how much rage and disappointment I would feel toward the government. That is absolutely absurd that they have to go through months or years of vetting and then they prevented for coming in. Sarsour also said, "They're banning Muslims from particular countries. And if we allow that to happen, it will set precedent for other Muslim countries to also be banned from coming here." If they keep the Muslim ban this might affect America's future. It could serve as a role model for banning other religions or people from countries such as Korea or Russia. The kinds of precedents that we want to set are ones that allow all immigrants in or provide refugees with shelter.

Some people believe the stereotype that all Muslims are terrorists and this is why they aren't always welcome. In an interview with ABC news, Trump said, "We are excluding certain countries, but for other countries, we're going to have extreme vetting. It's going to be very hard to come in. Right now, it's very easy to come in. It's going to be very, very hard. I don't want terror in this country." None of us want terror in our country but this is the least effective way of stopping it. Excluding certain countries and saying others are less dangerous is just absurd. Thinking that refugees will cause terror is not even statistically right. From The Cato Institute's Terror and Immigration: A Risk Analysis "...the chance of an American being murdered in a terrorist attack caused by a refugee is 1 in 3.64 billion per year while the chance of being murdered in an attack committed by an illegal immigrant is an astronomical 1 in 10.9 billion per year." The chances of being struck by lightning twice in one lifetime are 1:9 million. The chance of winning the PowerBall is 1:276 million, but this is still not nearly as remote as the chance of being killed in a terrorist attack caused by a refugee. To me, this means that instead of losing American lives (which some people think will happen if we let in refugees) we lose friendships, respect, ideas, and exposure to other cultures.

All outsiders should feel a sense of peace and welcome around them but instead, in the United States, they find chaos and hostility. They have been through strife and horror and we had a role in it. The government is telling all the refugees that they are not welcome here. But our job as citizens is to give them sanctuary. We need to stop stereotyping, banning other countries and setting these ridiculous precedents. I know it's not the same as immigrating somewhere, but I think that the experience that I had when I arriving at drama camp should be the same experience people have when immigrating here. They should feel welcomed.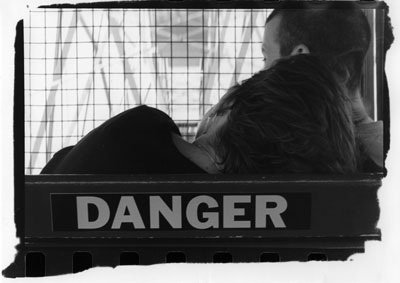 © Katie P., Bethesda, MD