A Forgotten Feeling
MAG
November 24, 2014
Her pain, almost unbearable,
Rips and pierces her abdomen. All over nothing,
All because she wore what was her favorite blouse –
The one her grandmother knit, the one
She cherished with all her heart.
The fine lace trickling down
From the neckline and bordering the cuffs.
All because she was trying to be
Herself. The thought that constantly
Surfaced in her mind like a buoy rolling up and
Under the surf, pelted by
The rushing of a never-ending current that
Spoke in volumes. Hour by hour,
Not only her peers, but her best friends,
Her mom, her dad – all pushing her
Away. Blaming her for not being who they
Want her to be, blaming her for being herself –
The true her. Scared to speak out, determined to not let
Them win. No matter the cause, she'll find herself.
One day she'll find herself.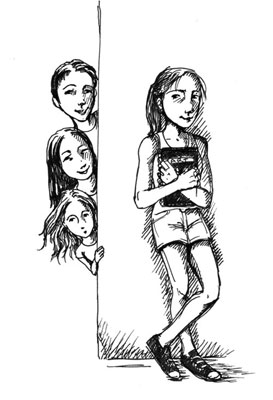 © Leonora J., Fullerton, CA