Can we unite?
January 24, 2014
It was a beautiful day, sunset in the distance as my parents and I drove from Brooklyn back home, just an hour away. It had been a long day, however I thoroughly enjoyed it, spending time with my parents and all. I felt the car slow down as we approached a red light. I looked over to my right, peeking out the window as my eyes gazed up at the colossal bus next to our car, waiting at the light as well. Peeking through the bus window was a little African American boy to whom I tried to exchange a smile with. He suddenly disappeared from the window. My eyes are glued to the bus as I sensed tension. There he was, his older brother. He looked me in the eyes, starred for a moment and stuck the middle finger up at me. I wanted to cry. I was only five years old.

Throughout the years, that moment stuck with me. Its just another one of those bad memories you keep replaying in your head. What haunts me is the fact that I witnessed something so terrible at a young age. And what really kills me is that I knew it was because of difference in skin color.

Race and color may seem to be a factor that diverts us. However, it brings us together. Racism does not only exist amongst African Americans and Caucasians. It exists amongst us all. But think to yourself: what is color and how does it change me or my relations with others? Does it make you smarter than someone or more attractive? Does it make you a "good" person being a specific color? The answer is: no it does not. Color does not matter. We are all brothers and sisters, we are all united. Black, white, brown and any other color you can think of… you are all special and beautiful in everyway possible. Life is too short to hate. We must take this time to love, build friendships and unite together. There are plenty of people out there in the world that hate and do wrong. Don't let that person be you. Be the person that influences positive change in the future. Be that person that you'd want your younger siblings or your children to look up to. And most importantly, be that person that can say " I made a difference". After all, we always say " why doesn't someone do something…" … realize… YOU ARE SOMEBODY.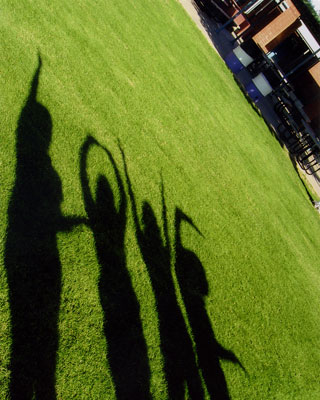 © Lindsay - Elese G., Phoenix, AZ