Chameleon
December 31, 2013
The comical thing about having bonfire parties this summer is the irony of all of us playing with fire. Every party, there were more than enough drinks and bad decisions to go around, and even more lies. From fake friends to fighting lovers, conflict was the lifeblood of the summer. I, a loner girl who had suddenly become friends with the "right people", joined this chaotic environment with hopeless abandon and way too much naïveté.

Which came back to bite me. Hard. I have this way of being a perfect chameleon and mirror of whatever group of friends I am with. In this one, I became the gossipy, bitchy queen bee that part of me had always wanted to be; and that the other part of me despised. These two different parts agreed on one thing: my friends would have my back no matter what.
As most stories about friends and bad decisions go, they did not.

Over the summer, we isolated people, were just plain awful over Twitter, and we were so very fake to everybody, even to each other. When school started again, all of the bad karma we all had racked up finally caught up to us. Friendships were thrown away, rumors exploded, and the loner girl became known as the untrustworthy pathological liar. A far fall, especially for someone who usually prided herself on being almost too honest.

I still deal with the repercussions of the girl I was this summer to this day. I still have to look in the mirror and remember that some people will never trust me again, partly due to awful, untrue rumors and partly due to my ugly transformation this summer. It is little comfort that the people still close to me know I'm not that girl. Because, at the end of the day, I know that some people really still think that I'm a backstabbing, secret-spilling, manipulative person. Which kills me.
I guess it's a very good thing that college is coming in just a few months, a fresh start for the loner girl who regrets ever having been the "mean girl" this summer. The worst part is that that girl inside me still wants to rear her monstrous head and slicing words when people bring up the things I did wrong. I just wish that girl from this summer had never been a part of me. That that side of me had never been awakened and that I could still be the loner who kept to herself and no one called a pathological liar.

It sucks being a chameleon sometimes.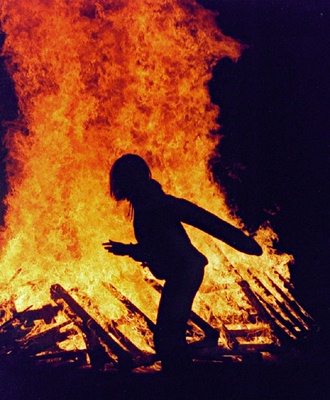 © Hali S., Robinson, IL