Knife.
April 27, 2013
The shadowed thought of uncertainty caused my heart to skip a beat, and my lungs heaved for precious air. I struggled to keep my eyes open in pain as a slim dagger was slowly weaved into my chest. I stared as Zero's sympathetic eyes remained locked on my sensitive face. Watching and waiting for the second my eyes would discontinue to feast, and the final moment my heart really would withdraw my life.
I know he doesn't want to do it. As all this goes on his face floods with tears. His job is to attain then assassinate a person or any living thing that one particular person desires.
I know Zero always loved me. He never would have tried this if his family wasn't involved with his life. He swore he would kill himself, before any harm was to come to me or his family. But if his mother or father, brother or sister weren't dragged into any this, he wouldn't have to lose me.
Eventually my heart stopped. He closed my eyes with his slim bloody finger tips and collected my body from the cold cement slab of the desolate earth.
As his figure slowly paced to the house of his family, Zero could never forgive himself for what he had become.
Stopping outside the house he heard laughter of his family enjoying a simple board game. That was the last sound he ever would hear of them. Instead of stepping in the door he turned and headed back down the street.
Rushing water of a nearby creek was sounded. He placed my body on the cold earth once again and buried his face in his hands sobbing. As he looked into the water he saw the face of a monster. Brown with blood and drowned in anger and loss. As icy water splashed on his face he decided.
No longer shall he live in vain without me. He leaned into the water, a lifeless face really drowned in regret.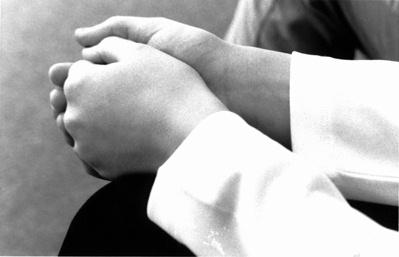 © Sarah G., Greensboro, VT