When I was Bulimic
December 25, 2012
Everyone in this world has some obstacles that they have to get through but not everyone tries as hard to defeat whatever they've been through.

My first day of middle school, I moved from Florida to New jersey which was a huge difference in my life, I thought that my life was going to get better since when i was in Florida I didn't have that much friends, no one invited me to the beach or pool parties that they had and i felt as if i was some kind of diseased animal since no one talked to me.On the first day of school I was trying my best to fit in, most of the kids at that school were a bunch of snotty rich kids that tried their best to manipulate all the other kids who didn't have as much money as they did. Since I was the new kid everything the other girls were doing i started doing them too. I was never a fond of make-up but because of how all the other girls got treated i decided to wear make-up myself, when i did i was absolutely enjoying all the attention i was getting, some people also thought i was rich which was a huge lie because i didn't even have money for our family to buy a Christmas tree during the holidays.
On a Monday i went to school without worrying about what was going to happen during the day so i went on acting like i ruled the school, but during lunch this girl named Kayla told the whole sixth grade how i didn't have money and how i was lying about everything i was the talk of the school for months i lost all my best friends and i started to get bullied, at first i was thinking that i deserved what happened to me but after months i realized it was getting out of hand. I didn't tell anyone about everything that was going on. By the end of February i was not eating, I became bulimic because of how much bullying was affecting me.

My English teacher noticed the change and wanted to help me, she showed me into the world of writing, she asked me to write how i was feeling and how bullying was for me. soon enough writing and reading became my number 1 priority. On a Saturday I was watching a documentary on YouTube about how bullying affected a lot of people, after watching it i decided that i needed to get help, i told my parents about everything that happened, they helped me through everything but decided for me to go see a therapist about my bulimic problems. Now I'm 14 years old and that experience had shows me that getting help is never a bad thing. After 3 years of professional help i have gotten over my bulimic and bullying problems. I want to tell any of you who is getting bullied right now to stay strong and be yourself if they don't like you do not change who you are to be liked because there are thousands of people out there who would love/ like you just the way you are.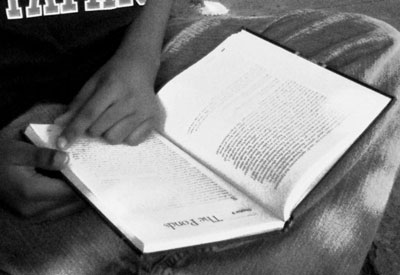 © Allan L., Plano, TX