All Together
MAG
June 15, 2012
Today was the first day of exams. When I got to school, everyone was quizzing their friends. The air was buzzing with anticipation. Waiting for me was my friend. We immediately began to quiz each other.

Suddenly someone grabbed my hand and I found myself in a circle with other girls from my class. They were going to pray before the first exam.

I was confused at first. "Close your eyes," someone said, and we obeyed. Amidst the loud chatter surrounding us, we began to pray. One girl led us. She asked God to help us remember everything we had studied and to give us good marks.

We opened our eyes and I looked around in wonder. Even though we were all of different religions, everyone was content with the prayer.

One of my friends suggested that we each say a prayer from our own holy book. She and I went first. Because we are Muslim, we recited the English translation of the first verse of the Koran. Then another girl, who was Christian, read a verse from the Bible. The Hindu girls followed.

When the circle finally broke up, we exchanged hugs and wishes of good luck. The bell rang, and we headed off for the first exam.

Later, I contemplated what we had done. In my eyes, it was the ultimate act of acceptance of the many religions and cultures at my school. Our school is multiracial. Despite our differences, I accept my peers for who they are and respect their beliefs. In turn, they accept me and my decision to wear a head scarf. They do not discriminate against Muslims because of our attire or what we believe.

It's the inside that counts. No matter what we look like; we all have a beating heart, red blood in our veins, and a brain in our head.

Are we so different?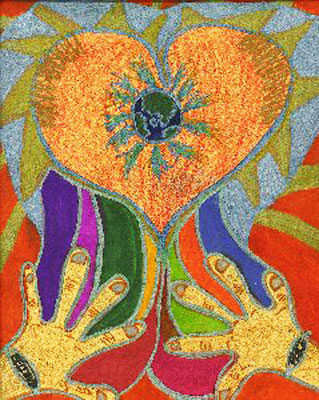 © Amanda P., Clermont, FL