Equality Among All
December 7, 2011
Robert Kohls stated, "Equality is, for Americans, one of their most cherished values. The concept is so important for Americans that they have even given it a religious basis. They say all people are "created equal." Most Americans believe that God views all humans alike without regard to intelligence, physical condition or economic status." I agree with this statement because everyone should be treated equally. I also agree that God views everyone as equals without looking at where they stand in life. Even though this is what we believe, we do not always practice it.

Presently women are still not being treated equal. As Nancy Gibbs says from Time Magazine "they still earn 77 cents on the dollar compared with men. They are charged higher premiums for health insurance yet still have greater out-of-pocket expenses for things as basic as contraception and maternity care." Herbert Stein says "women's pay is only 74 percent of men's". He also goes on to say, "they may want to pay women less than their productivity merits because they have some prejudice against women in the workplace." Either way women are still being paid less than men even in 2011. While watching TV with my little sister (15 years old) a Dr. Pepper commercial came on saying that the new product Dr. Pepper 10 was a manly drink, with only 10 manly calories, with a slogan "Not For Women" so "keep your romantic comedies and lady drinks to yourselves" said by a Dr. Pepper paid actor. I do not see the equality between men and women in that commercial? They are suppose to be treated equal.

What about the immigrants that come to America, are they treated equal? The answer to that question is no. The Arizona Immigration Law is a law in Arizona and Georgia that all people that "don't look American" need documented papers to prove that they are able to be in America. Obama said in the article that Randal Archibold wrote "The Arizona law, he added, threatened to undermine basic notions of fairness that we cherish as Americans, as well as the trust between police and our communities that is so crucial to keeping us safe." This law as Archibold goes on to write "makes it a state crime-a misdemeanor- to not carry immigration papers. In addition, it allows people to sue local government or agencies if they believe federal or state immigration law is not being enforced." The most common places to demand documents are on subways, highways, and in some public places in some countries, including France (Archibold). Russel said in an article that Stephanie Mojica wrote, "many Americans do not realize there are less than 70,000 legal visas available for immigrants each year, which have long waiting lists, extensive issues that cause family separation and criterion that many semi-skilled workers cannot meet." Russell also said "some businesses could not exist without immigrants willing to work for low pay, and that no undocumented immigrant is legal for welfare. He said that it is a common misconception that immigrants spend American taxpayer dollars by getting welfare benefits." In an article that Stephanie Mojica wrote she talked about a legal immigrant from Mexico, Louisville publicist, and community volunteer named Adolfo 'Ben' Ruiz. In the article Mojica wrote he said: "We love America, the lifestyle, the rock 'n' roll and the movies. We have opportunities here that just don't exist elsewhere."

In conclusion even though people say everyone is treated equal; it is seldom followed. We do not treat women or immigrants equal. Women are paid less than men and immigrants have to carry around documents that classify themselves as an outsider. I think everyone should treat people with respect and equality no matter their race, gender, where they were born, how rich or poor they are, or what they look like. Our founding fathers wrote the constitution so that the American people would get equal opportunity, it is continually revised to correct all faucets of racism as it arises.

Works Cited

Archibold, Randal C. "Arizona Enacts Stringent Law on Immigration." The New York Times 23 Apr. 2010, sec. A1: n. pag. The New York Times. Web. 14 Nov. 2011. <http://www.nytimes.com/?2010/?04/?24/?us/?politics/?24immig.html>.

Dr. Pepper. "Dr. Pepper 10 Commercial." Advertisement. Dr.Pepper.com. Dr. Pepper, 10 Oct. 2011. Web. 30 Nov. 2011. <http://www.drpepper.com/?video/>.

Gibbs, Nancy. "What Women Want Today." Time 14 Oct. 2009: 1 of 15. ProQuest Online . Web. 14 Nov. 2011. <http://www.time.com/?time/?specials/?packages/?article/?0,28804,1930277_1930145_1930309,00.html>.

Kohls, L. Robert"The Americans Live By." Claremont Mckenna. N.p., n.d. Web. 2 Dec. 2011. <http://www.claremontmckenna.edu>.

Mojica, Stephanie. "Hoosier immigrants not treated fairly." News and Tribune.com 28 Feb. 2008: n. pag. News and Tribune.com. Web. 14 Nov. 2011. <http://newsandtribune.com/?clarkcounty/?x519376446/?Hoosier-immigrants-not-treated-fairly>.

Stein, Herbert. "The Equality Equation." Slate 23 Apr. 1999: n. pag. Slate. Web. 14 Nov. 2011. <http://www.slate.com/?articles/?business/?it_seems_to_me/?1999/?04/?the_equality_equation.html>.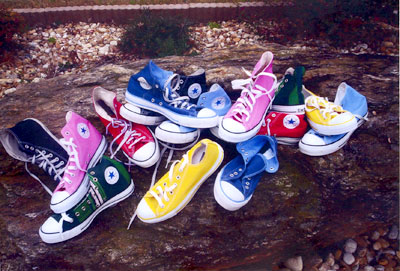 © Leandra L., Stockbridge, GA