The B Word's Effect on Society
October 25, 2011
To say women have no self esteem is only half true. Women's identities have become clouded and given a bad rep over the years. We have endured many derogatory slurs as women face on a daily basis. For example the word "b****", which is only the stem of the problem women we as face on a daily basis. Women are often not seen as equals do to these false hoods and derogatory slurs. Also, women and young girls think down on themselves due to the fact the media has a impact on how girls want to look like their remodels on the television making words like "b****" so more pronounced in everyday life. Which is why we should abolish the b' word as a put down to all women.

The word "b****" is a false justification to any women by putting us into a grouping in which we don't deserve. Not every women or young girl is the same. Jesse Lawson for lawsonry.com quoted…

"Men receive more insults than that of women. As the power players in society, insults toward men attack their ability to be powerful in life, since men require more power to live successful lives. Men are insulted by statements that make them seem less powerful. Women on the other hand, get the same insults except they don't have to deal with the pressure that comes with it".

This man couldn't be more wrong. Not only does this young man display sever sexist reasoning his ideals about women are wrong. Being called a "b****" is only the stem of the derogatory slurs we face on a daily basis. Due to being called a so called "b****" we are often not seen as equals. A question was posted to college student by the New York Times website (nytimes.com) asking viewers "Do you believe in equal rights for men and women." A student who signed off as Jade stated "Judge me for who I am not what I am". Almost all of the comments I read were positive stating in most cases in the first sentence of their response that both men and woman should have equal rights. Only about 2 out of the 25 comments I read were negative towards women. Using the word "b****" only heightens these inequalities sent to broaden the bridge to know where between men and women have as equals. Another New York Times article is titled "It's a female dog, or worse, or endearing and illegal". In summery the article said that in New York City the word "b****" as a derogatory could in fact be banned. Many New Yorkers agreed that the context of the word was everything. The word "b****" can be viewed in my opinion is that it shouldn't be used in any conversation or as a term of hate, to any women or girl due to its impact on them in the work place and in everyday life.

Studies say that by age 10, 5th grade, girls start to be more self conscious. Wanting to model themselves after models and in ads on T.V. Pop culture only heightens the word "b****". Another study was taken about how super thin models can cause eating disorders in teens, especially girls. If you Google the world women and self esteem in the same sentence you will get over a million results a good chunk of which are websites on how women "can improve" their self esteem. What is this teaching my peers about live and women? These results are only reinforcing the media's unrealistic views of women and the use of the word "b****", which is often used to portray women in various magazines around the world (gossip magazines ex: The National Inquirer) . While little research to have been done on the effect of sexualized images specifically on young girls, the effect of these harsh images for children under the age of 18 has a lasting effect, for them, sexualization has been linked to "three of the most common mental health problems of girls and women: eating disorders, low self-esteem and depression. These images do not affect young boys because young girls are often objectified more often. A famous segment on E news is entitled "B**** stole my look". Pop culture can greatly affect these teens. The use of the word b**** in music also is a disturbing thought. Girls hear these songs most of which portray women in a negative light and sexist ways. But what do they know of these issues? They are but young impressionable teenagers. The word "b****" is so appalling it shouldn't even be used in female dogs. The effect the media has on the word "b****" is astounding. These girls are so impressionable they have no idea what they are doing seeing or hearing.

I am not a feminist. I am just trying to make you see the power and harm one little word can cause. Girls and women all over the world are not seen as equals because of this word. During the civil war women had just started to yearn for the right to vote. Women have accomplished so much since then why are we letting one word a little five letter word control our lives and our future daughters lives. Due to the Media's effect and our own countries gender biases we are forced to revolt with a five letter word we truly don't understand. Yes, "b****" is the term for a female dog but as the New Yorkers said CONTEXT IS EVERYTHING if we cannot learn to look behind the lines. I strongly believe that from the evidence and research I have collected that we need to abolish the b' word once and for all are you with me?!


Bibliography:
Sites: http://dictinary.com/
Jesse Lawson, http://www.sonylaw.com/
Holly Ojalvo http://learning.blogs.nytimes.com/2010/07/02/do-you-believe-in-equal-rights-for-women-and-men/ (2 July 2010)
http://more-selfesteem.com/
Michael M. Grybaum http://www.nytimes.com/2007/08/07/nyregion/07bword.html?pagewanted=print "It's a female dog, or worse and illegal" (7 August 2007)
Ruth Conniff http://www.progressive.org/rc090209.html "Saving girls' self esteem" (2 September 2009)
Nanci Hellmich http://www.usatoday.com/news/health/2006-09-25-thin-models_x.htm (26 September 2006)
Stacy Weiner http://www.washingtonpost.com/wp-dyn/content/article/2007/02/16/AR2007021602263.html (20 February 2007)
http://www.sandiaprep.org/library/bib/bib.html, for helping me make my citations. Enjoy!!!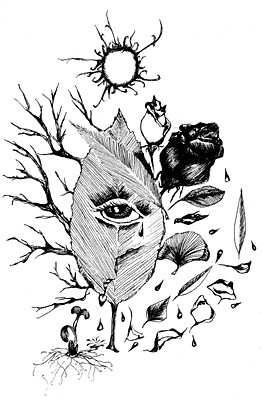 © Cara L., Cheney, WA