Bullying Violence
October 24, 2011
These days in school, kids are bullied everyday. Little kids, and even middle school students are being picked on, threatened, and embarrassed by their peers' everyday. These bullies need to stop and think about what they're doing, and what the kid they're bullying feels. There have been many stories and news reports about kids committing suicide, and others taking the abuse without telling anyone what they're dealing with.

Students in school need and should know how to handle a situation if they see a kid being bullied, whether it's in the hallway or outside of school. Even though guidance counselors come in every week, explaining to kids what they should do if they experience or are being bullied. Students need to know how to ask or tell adults for help when they need it most without being embarrassed.

Bullying is a negative influence on kids, and a negative influence on life. Usually kids who are bullied inside or outside of school have a struggle with their parents, or their just having trouble with life. So if you're a kid that gets bullied constantly, think about what the bully has gone through so you could talk about it with him and help him.

In this world and this society we have people that just don't think straight. But always remember that bullying is a disgrace to kids around the world. So the next time you see your friend or a random student that you've never met before being pushed around along the hall, help him/her instead of just standing there and being a pedestrian.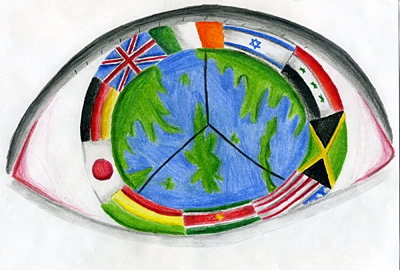 © Kelly L., Brooklyn , NY