Review of "Bad is the new Black"
September 26, 2011
Summary:
"Bad is the New Black" by Anna Vernon in the September 2011 issue is about a girl who has not done anything wrong. She's never done drugs or even kissed a boy, and she says parents don't have to worry about her influencing their kids. She also says that she doesn't have anyone to go to if her world starts crumbling. She's not an average teenager by supporting issues and not doing typical teenage extracurriculars many teenagers do.

Reaction:
I can relate to the author of "Bad is the New Black" because for a while I had never done anything rebellious or kissed anyone, and it made me feel behind the rest of my peers. For the most part, the author and I are similar because I'm not going to do drugs or dye my hair random colors out of rebellion. I also support Obama and the gay rights like the author, which most teens do not. The author does not have friends to go to when her world is crashing around her, and until recently I was the same way.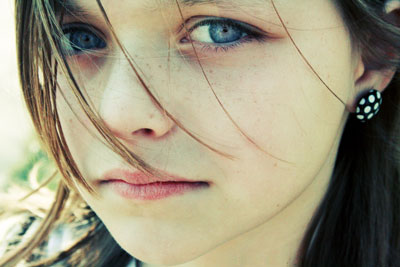 © Felicia R., Arlington Heights, IL