Having Self-Esteem
September 22, 2011
"To wish you were someone else is to waste the person you are." Many people nowadays believe that to be able to be something in life you have to be like everybody else. Many people starve themselves even at times get surgeries to look like the perfect picture just so other people can think that they're the perfect package. Meanwhile inside of these people is pure pain, hate and lost. "So why should we try to be somebody that we're actually not?"


"Love yourself, for if you don't, how can you expect anybody else to love you?" Loving yourself is actually one of the first steps for you to take to better yourself. By being comfortable in your own skin, I'll make other people want to be around you, for they will love a great friend with such habit to follow.

Self esteem is central to everything you do. It affects your behavior and thoughts. It changes how you feel about and value yourself. Self esteem can be the difference between success and failure, it can also affect the way you think, and it also helps with confidence.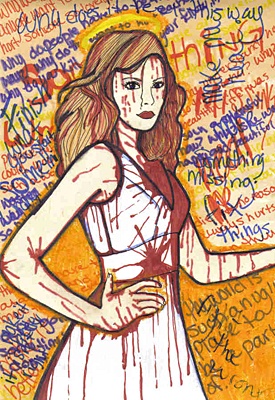 © Sara D., Aiken, SC