Is Your Heart Normal?
July 20, 2011
"I know something's wrong." So begins the play of Larry Kramer, The Normal Heart. Indeed, something is wrong. The character who utters this line is Craig, a gay man who the audience eventually finds out is HIV positive. I saw this play on July 10th, the final matinee. The play is about the early days of AIDS, when it still didn't even have a name, and it was ravaging thousands of people, and no one knew why. The play is about so much more though. The message I heard loud and clear was - acceptance. Something so many people still have a problem with today.

Ned Weeks, the main character in the play, is a gay man who apart from fighting to get AIDS recognized as an epidemic by the ignorant government whom decided they didn't want anything to do with a 'gay disease', also fought a personal fight with his brother, Ben. Throughout the play, Ben skirts discussions about Ned's sexuality, and the audience can feel the tension whenever Ned brings it up with Ben. In a very emotional monologue, Ned tells his brother he won't speak to him until he can accept him for who is. The last lines of the monologue struck a chord with me, and it's something I'll never forget. He says, " I will not speak to you again until you accept me as your equal. Your healthy equal. Your brother!"

Needless to say, the play left me an emotional wreck, and made my mind race with thoughts about how even today, gay people are still prejudiced against. Yes, gay marriages are legal in five states, but what about the other forty-five? The play also left me thinking with ways to help. I'm a straight fifteen year old girl who lives in a state loaded with republicans, and cowboys. Plus, all my friends are diehard Christians. Joining the GSA (Gay/Straight Alliance) wasn't exactly at the top of my to-do list. I never realized how ignorant and selfish I was being. Gay rights have always been something I've felt strongly about, I even wrote my freshman thesis about AIDS, and I've debated gay rights vigorously.…in the privacy of my kitchen, with my mother. Never in public.

Sure, when people start talking about how gay people are sick, or they don't deserve to be together, I stand up for them, and I give whoever is saying that or any other offensive common/word, a piece of my mind. There was even a moment when a friend I was close to, who was another one of those diehard Christians, started ranting about gay people and how she found them weird and disgusting, I told her they were people too, and they deserve the right to love whomever they want. This is America after all, right? By the way, she's a republican.


Because of characters like Kurt Hummel, from Glee, revivals of plays like The Normal Heart, I'm glad people are being exposed to how some gay people are being treated, and maybe, just maybe, they'll decide that being gay is not an illness, and that above all, it's okay. I also think I'll be signing up for GSA this year at school. My friends might have problems with it, but they need to accept it, just like we all need to accept each other.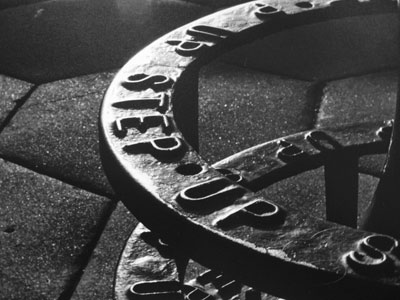 © David D., Apple Valley, MN