The Last Respect
May 2, 2011
I couldn't stop myself to linger on those folks. Fantasizing, begging myself to be with them. In this society, I must hide these thoughts. I must survive.
Reality sometimes scares me. Should I go and walk with this feeling? I was confused. The people in my society laughed at those men. I was in the middle of nowhere.

By the way, I was born with this somewhat rare "disease." Since I was a child, I know that something's wrong with me. Something that is absolutely not right. Well, what could I do? It couldn't be changed. This meant forever.

I met this young man. He was tall, lean and handsome. A picture that could blow your mind, they say. We were "friends."….

My society played a great role in my life. I must do this; I mustn't do that. I should adjust as much as possible. Something went into my mind. What if I will be killed soon? Is it something that I should be proud of? I shook my head. Preposterous.

By the way, life was still "fair." I have this friend. We were like siblings. Since childhood, this weird thought kept on disturbing me. As usual, I must ignore this thought or else…

I trusted my only friend. I never doubted him. But, this uneasiness couldn't just get away with me. Maybe, I was cursed. It's done…

The killing of "those" men started since the ancient time. In our class, they say that those men were cursed. But why? Are they jealous of their status? Are those men bothering them so bad that they wanted to kill them? It was nonsense. But still, it kept on bothering me. The thought of being killed for doing nothing brought a cold chill on my skin.

One day, I checked myself on the mirror. I was physically perfect but emotionally and spiritually impaired. I regained myself. The moment of truth has arrived.

Bang! Bang! Bang! Someone was shooting me. All of them were everywhere. I hid. I cried. I begged. They saw me! I ran again. Those words kept on running in my mind. Why should they do this to me? I saw a familiar face. He was pointing a gun at me. I was trapped. A tear rolled down on the man's cheek. Yes, I was born like this. The last respect was as sweet as hell.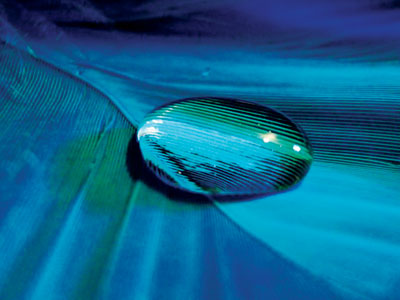 © Hui Y., Potsdam, NY