What Are They So Afraid Of?
December 20, 2010
"Thank God for Dead Soldiers", "Fag Soldiers Die in Hell", and "God Hates Fags". These are just some of the images of signs displayed on the Westboro Baptist Church Homepage or "godhatesfags.com". The Westboro Baptist Church has peppered the news now for a while, a highly controversial topic for Americans and the rest of the world. The Church is famous, or infamous depending on where you stand in the great debate, for peacefully protesting at funerals to demonstrate their utter hatred of homosexuals.
My question can only be: What are they so afraid of? "Decadent, depraved, degenerate and debauched America, having bought the lie that It's OK to be gay, has thereby changed the truth of God into a lie, and now worships and serves the creature more than the Creator, who is blessed forever," States godhatesfags.com. The first thought that explodes in my head after reading this is "Who are you to tell me what God wants?" Personally, I am a confirmed member of the Catholic Church, and I love my connection with God as much as the next Catholic or Christian. Even if God was infuriated, disgusted, and wholly unpleased with the homosexual people of the world, which I don't believe to be true, who are the Westboro Baptist Church that they can act as God?
This seems to resemble the debate over the Death Penalty. Contradicting one of the commandments, it's no question that a murder is not following the path God has in mind for His people. Yet where in the bible has God ordered an individual to take the life of a murder, no matter how "humanely" it is done? The same argument applies to the homosexuals. Even if being gay was a sin, when has God asked His people to ostracize or exterminate this race?
The Westboro Baptist Church Homepage spews out passages such as "The only lawful sexual connection is the marriage bed. All other sex activity is whoremongery and adultery, which will damn the soul forever in Hell. Heb. 13:4". Yet they seem to have forgotten this passage "'And this is his command: to believe in the name of his Son, Jesus Christ, and to love one another as he commanded us.' 1 John 3:22-24" Love one another as he commanded. The disrespect and grief that is brought to homosexuals throughout the world can hardly be justified as love.
Did not Jesus befriend the lepers and prostitutes, those who were shunned and disgraced by all? I will not deny that the Westboro Baptists the right to their opinion or free speech, but as for me, I choose to follow in the footsteps of Jesus, loving and compassionate to all, and let God treat the homosexuals however he may choose.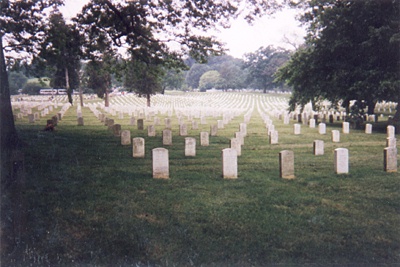 © Jennifer A., Plattsburgh, NY