It's Not Your Fault
MAG
November 1, 2010
Sexual harassment happens everywhere in the world, to children and adults of any gender. Given this, you would think schools would educate students about what sexual harassment is, since they tell us that it's not allowed in school. Our society today seems to believe that some girls bring sexual harassment upon themselves. Are girls really to blame?

Sexual harassment happens all over the world. We often hear about situations involving an older man harassing a young woman. But that's not to say that men don't get harassed too. They are just less likely to report it.

Sexual harassment isn't the extent of the problem, though. There's kidnapping, rape, and child annoying. I did not know anything about child annoying until it happened to me. It's like having a stalker. In my case, he knew where I went to school and where my house was. I had no idea who he was or why he was following me, but like many girls, I didn't report it; I was afraid to tell, and I believed the police wouldn't do anything about it anyway. This man would pass my house after school a couple of times a week and make disturbing faces at me. Sometimes he spoke to me in Spanish, saying I was pretty. I finally told my stepdad, who confronted the man, but that didn't stop him. I didn't complain about it any more after that, because I didn't want to cause problems for my family – but it continued to go on for a year, until one morning as I was walking to school, the man came after me.

That day he was walking his son to school, and as he passed, he made the usual faces at me. Then he turned to his son and said, "Keep walking. I'll see you after school."

My heart dropped. All I could think was I'm going to be raped. Why did I take this route to school today? Why, why, why?! I walked faster, but when I turned I realized he had sped up too. I ran to the next busy intersection and looked back. I saw him in the distance just smiling.

After that, I was traumatized. I couldn't sleep and I couldn't be alone. I couldn't even go to the bathroom at school without thinking he would be there. I didn't report it immediately because I blamed myself for taking that shortcut.

When I finally told a school counselor, I felt a lot better. The man was arrested and served with a restraining order that forbid him from going on my street. I wasn't able to apply for a restraining order personally because he didn't physically touch me. But if he shows up on my street, makes any kind of face that makes me uncomfortable, or tries to speak to me or touch me, he will go to jail.

I think if I had known that the police would help, I would have reported it sooner. I still see him at my brother's school because his son goes there. Now when he looks at me, it's not disturbing, but he looks angry. He stares me down every time I make eye contact. It doesn't bother me though; I'd rather have him hate me than desire me.

This experience taught me that it's not the girl's fault when a perverted person stalks her or tries to hit on her. Sadly, I'd been given the impression that some girls get raped, stalked, or kidnapped because of what they wear. I wasn't wearing anything revealing whenever I was harassed. In fact, that day he followed me, I had on baggy sweats, a big sweatshirt, and my hair was up in a bun. Now I know that it's not what the girl wears, but something that's wrong with the perpetrator.

It's not fair that society makes girls believe sexual harassment is in some way their fault. Nothing you wear or don't wear can give anyone the right to victimize you. The victim is never the one to blame.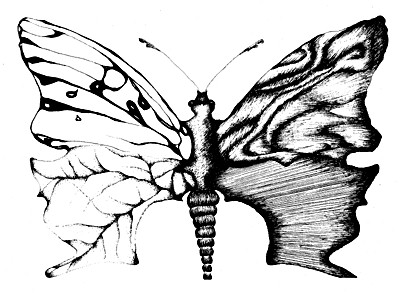 © Cara L., Cheny, WA