Stereotyping
September 29, 2010
Okay, so this picture makes me really mad. I'm sorry, but this really just...erg. Why do you people say that "emos" should go kill themselves? You bust their balls over the fact that they try to hurt themselves, but guess what? It's your fault we do this. It's you fault that we get upset. When you say "Hey, Emo. Go kill yourself!" how do you think that makes us feel? It makes us feel worthless and undeserving. We are sick and tired of y'all saying stuff like this. You can keep saying things like that to us till one day it's your fault we end up on the news as "another teen suicide" What makes you think it is even okay to say that kind of stuff?




We are humans. We can feel emotions just as well as you can, so get off your high horse and leave us alone. We may not be "normal" to you but who wants to be "normal"? What is "normal" anyways? Some people may say being stupid is normal. Or being smart. Or being silly. Maybe us expressing our emotions is "normal". Maybe if y'all would stop saying things that are mean to us we wouldn't be in so much pain. Maybe there would be less deaths. Less Crying and mourning parents wondering why this had to happen to their child. Maybe there would be less devastated people in this world if you would just shut up.




You have no right to say we should go die. We are all the same. We all breathe air. We all feel emotions. We all express our emotions in one way or another. Some through writing. Some through drawing. We are all the same. Stop saying things that makes us so upset and maybe we wouldn't be so "different" to y'all. We are all loved. Some more than others, but still. We all have people who care about us. People who want to see us succeed. How would you feel if you knew that someone committed suicide just because of you? I'm sure you would feel horrible. You would be guilty.




You know that deep down inside that you only make fun of us just because you wish you had something they have and you don't. They may have friends who love them, but you might be jealous because you got your friends through intimidation. You know what though? If you tried hard enough, and just tried to be you then maybe more people would like you. Stop putting us down just because you think we are "weird" or "not normal". Just back off and mind your own business.




We don't need you putting us down. If you want to pick on someone, then seriously, you need to get a life. If you live off of making people feel bed, then there is something really wrong with you. Get help. It is not healthy to make people feel worthless just so you try to make yourself "look better". Well guess what? You're just making yourself look bad. No one wants to be friends with someone like you. You are going to lose your friends, then guess what? You're alone. So just stop. This goes for any other stereotype out there, too. We are all people. Some people have been through more than others. But so what? They are still living, breathing, human beings.




You have no right doing this. Accept people for them or don't even bother talking to them because it really irritates me when y'all start spreading rumors about people. If you hear someone spreading one, be the better person, and tell them about the rumor. I mean really now? Rumors are for little kids who still thinks that the opposite sex has cooties. Stop being such a scaredy cat about things and go up and talk to someone you don't know. Say "Hey, I'm _______. How ya doin'!" It's not that hard. I don't care if you don't like them. You don't even give them a chance.




Give it a try. Don't like the person? Don't talk to them anymore. You like them and get along? Guess what? You just got yourself a new friend. So stop being so mean to the ones you don't know. Get out there and meet someone new for a change.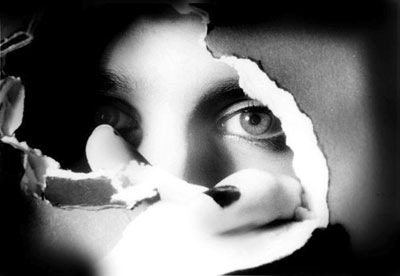 © Tabatha B., Peoria, IL