The Wrong Assumption.
July 9, 2010
Emo? Short For Emotional. & Is Also A Genre Of Music & Fashion.
Cutter? A Type Of Boat. Tailoring. Not A Definition Of A Person.

Now A Days? What Bands You Listen To, What Kind Of Clothes You Wear, What Stores You Go To, Are What People Will Judge You By. It's Honestly Rediculous. Don't You Think? Kinda Childish, Too. So If You Listen To Screamo Bands, Wear Black Clothes, & Go To Hottopic? Your Emo. And A Cutter. But That's Only What People Assume. It's Not All The Way True. People Only Do It Because They Have Nothing Better To Do. And They Don't Realize How Wrong It Is. But. Do You Honestly Know How Bad That Hurts People? Obvoiusly Not. Other People Have Feelings, Too? Why Don't You Take Consideration For 'Em? Emotionally? It Hurts People, In Ways You Wouldn't Know. It's Not Funny. It's Not A Joke, Either. I've Been Called A Cutter, And Emo Before. And It Hurts. I Hate It When People Do It. And Now That You've Started Reading? Keep Going. And Learn What Can Follow Up To The Wrong Assumption..

Self Harm; It's Real. And Very Serious. It's Caused By Stress, Mostly. Or The Fact That Some May Feel Rejected, Or Criticized By Their Appearance, Or What Others Think, (America Academy of Child & Adolesent Psychiatry). Cutting Is Probably One Of The Most Common Ones. ... Others May Injure Themselves Out Of Desperation, Or To Show Their Hopelessness and Worthlessness. Some Even Have Suicidal Thoughts.. Horrible, Right?

I Hope You All See My Point. And So The Next Time You Consider Calling Someone ''Emo'' Or A ''Cutter''? Think About It First.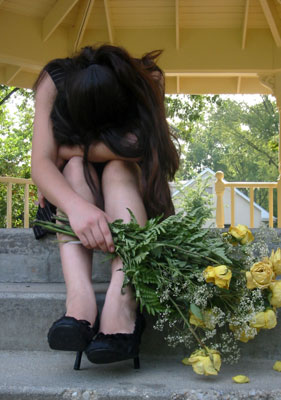 © Martha V., Morton Grove, IL