Essay, But Not Completely Finished Yet. Please Comment! :)
February 1, 2010
The rich wafting aroma of Folgers coffee fills the morning air inside my cheerfully colored kitchen as Noah and The Whale plays softly in the background.

It is a beautiful start to an almost equally beautiful day. The clear December morning is a nice break from the unpredictable weather of New England. Days like this are one of life's simple pleasures, and should be enjoyed when given the chance, as they tend to quietly come and go just as like a cool breeze on a sweltering hot day. I pour myself a hot cup of coffee, no cream, just sugar, and I am ready for the day ahead.

I feel there is an indescribable calmness today as I make my way toward the parlor and ensue to sit on the hideously designed sofa that has been with me for many years. The same sofa I spent many days and nights upon, sometimes to do work or for just relaxing. The room is quiet this morning, save for the tiny white space heater in the corner humming away. The light from between the shades beams brightly into the room, hitting everything it sees, creating an almost kaleidoscopic effect, and I cannot help but think that this is the perfect atmosphere to write in. Soon after I break out my dinosaur of a laptop and begin to type, I think to myself, What would make me stand out against all those other students?

If you were to take one look at me, you would see a typical teenager, I wear American Eagle, I have a loving family, and I have no physical afflictions nor any mental problems. Yes, I could talk about the predictable themes on diversity that are, race, religion, and skin color. However, diversity is so much more than just physical characteristics. Diversity encompasses everything a person has experienced in life, either from their day-to-day affairs to their sexual orientation to where they are located on the world.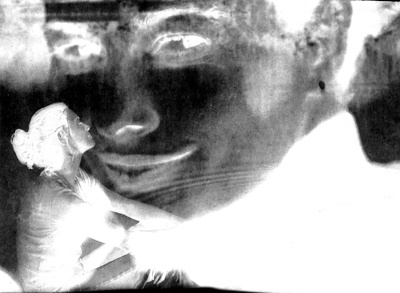 © Jodi H., Aberdeen, SD