My Former Life
MAG
Looking at a water-stained photo album containingpictures of my youth, I stumble across photos from when my family lived in Spain.There, I'm wearing a bright yellow flamenco dress, and my hair is accentuated bya yellow flower headpiece. My brother is in a Spanish tuxedo, wearing awide-brimmed hat, a red sash and a red carnation pinned to his bolero. We ridesmall brown ponies, dance on a worn-out wooden stage, smile with nos abuelo yabuela, and portray my life of long ago.

My mother was in the Navy foreleven years, and when I was two years old, we were transferred to Spain. Welived in the small, very poor town of El Puerto de Santa Maria.

My momhired a babysitter named Upi for me and my brother. We were immediately adoptedinto her family. We learned everything from these generous people. They let usstay at their house, fed us, bathed us and let us join their outings.

Formy mother it was a new lifestyle, but it was the only life I'd ever known. Shestruggled to learn Spanish from the books I brought home from pre-school. By theage of four I spoke perfect Spanish, could cook Spanish food and danced like anySpanish dancer. I felt Spanish. No one could tell me differently. At school I wasconstantly teased as La Americanita, but in my mind, I was notAmerican.

When I was five we were transferred to Connecticut. I wasenrolled in kindergarten in the elementary school on the naval base. I did notknow English and was teased as "The Spanish Girl." I was taunted andfriendless.

One day I had enough of being an outcast. I went home andannounced to my mother that I would never speak Spanish again. I would not answerunless she spoke in English. "I will be an American. I was born here and Iwill act like I am from here." From that day on I never spoke another wordof Spanish. I became American. No longer did I have an accent; no longer did Italk of being in Spain. I just wanted to fit in. But in doing so, I lost a greatpart of who I am.

I am now 17, and I long to know the Spanish language,the food, the music, the art and the dance - everything I lost. Spanish was myfirst language, and that culture was my first life. When Upi calls, I can't eventell her about the family, how I am, my grades or about my boyfriend because I donot know the words anymore. I cannot speak with her. (My mother, on the otherhand, is fluent in Spanish.) I yearn for that knowledge once again. I am takingSpanish in school with the hope that I can connect my past with mypresent.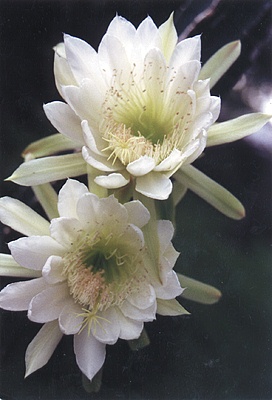 © Lindsay T., Vernon, TX