The Heart of the Ghetto
MAG
I hear the heart of the Ghetto beating likethe thunder of an army of ancient kettledrums.
In it dwells the passion forprosperity, the power of peace, and the promise of pain.
All of thesecomponents intertwine tightly as if to form a fine cloth;
In this case aquality individual.
The promise of pain, the pulse of the heart and theelement, which is not self-explanatory,
Exists because only in enduringsuffering does one grow stronger.
As the person grows stronger the heartbeatgrows stronger.
Although we do not desire pain,
We do desire the producerof pain, which is strength.
We all know in time and with a positive outlookthat poverty in any fashion
Gives us one solemn vow.
And that vow is thatwe shall learn to be rich in our destitute state of being.
I hear the mightyblast of the war drums.
I hear the heart of the Ghetto beating.
I hear itbecause it's inside of me.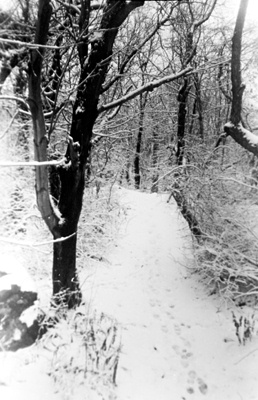 © Kelley C., Marblehead, MA