What's It Like To Be Gay?
November 20, 2018
When you ask me what it is like to be gay, you are asking what it feels like to come out to your friends only to have them change the subject, the air tense with unspoken thoughts as they hastily wish they had never heard me say the words "I'm gay". You are asking me what it is like to read the news and learn that another member of the LGBT+ community has been killed through the malice of somebody's heart, not just by the knife that person has wielded. When you ask me what it is like to be gay, you are asking what it is like to have to conceal your identity from a world where in over 78 countries you are illegal or lack fundamental rights. You are asking me how I get through a day of school when all around me my peers are joking "you're gay", "that's so gay" and "no homo". When I feel out of place in mobs of teenage girls mooning over yearbook photos of boys that they find attractive, and in health class when we solely learn about heterosexual sex and relationships. When you ask me why I have not come out to everyone, you are asking me why I have not accepted who I am in a heteronormative earth in which the negative association to LGBT+ people is ingrained deep into our society.
When you ask me about where I feel safe, I will respond with "my bedroom", the only place where I am liberated from the weight of hiding who I am.

If there is anything you can do to help your LGBT+ peers, friends and family, then go for it. Even if someone may not be the same sexuality as you, see past that trivial difference and treat them like a human being. Even if you are gay, transgender, etc, try to crack open the door to a better and more inclusive society where everyone has adequate rights and is embraced as the most authentic version of themselves. A society where everyone is positively represented in the media and has a role model to look up to, no matter their sexuality and gender, or lack of. You don't have to wear rainbow jumpers or keep a gay pride flag in your locker (although that would be cool), just try to contribute in ways that you can, no matter how trivial they seem. Join the gay straight alliance at your school, if you have one, or speak anonymously on websites like these. If everyone did their part, and saw past the small physical and mental differences between us, then one day we can make equality for all a possibility, or even a reality.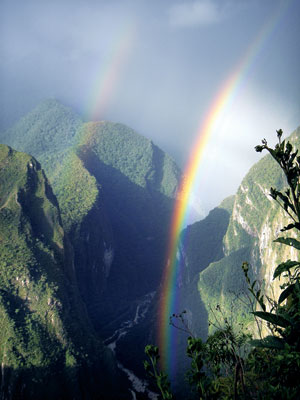 © Benjamin C., E. Norwich, NY