Crazy Rich Asians: How Representation in Media Advances Society
November 2, 2018
During Labor Day weekend, my parents asked me if I was okay with going out to see "Crazy Rich Asians." Initially, I was resistant and said, "But I was going to play video games with my friends." However, I eventually caved, due to feeling guilty for having such a trivial reason for ditching my family. When we arrived at the theater on Bay Street, it was packed with all sorts of people, including a large number of Asians. This was interesting to me, because throughout my life, I've rarely seen an Asian-majority audience (especially one with lots of elderly Asians) attend mainstream movies. The reason this crowd was different than the usual, was because the movie was different. "Crazy Rich Asians" was a revelation—a mainstream American movie which featured a predominantly Asian cast. A movie like this generated a notable amount of hype amongst Asian Americans and others who were tired of having meager-to-no representation. This kind of diverse portrayal of Asian characters has the power to free Asian people of dehumanizing stereotypes.
Throughout American film history, Asian actors have been neglected in favor of white actors in yellow face. In Jenn Fang's article, Yellowface, Whitewashing, and the History of White People Playing Asian Characters, she writes, "German-American actor Luise Rainer won an Academy Award for her depiction of Chinese peasant O-Lan in 1937's 'The Good Earth' — a role in which Rainier wore a black wig and 'facial inlays' to camouflage her Caucasian features, and in which she allegedly was originally set to wear a rubber mask to better achieve the 'Chinese look.'" The significance of yellowface is that it highlights the unwillingness of white casting directors to consider giving a role of an Asian person to an actual Asian actor. They instead decide on casting white actors, and then building their own "Asian" character constructed out of Asian stereotypes. This practice is reflected even today, where, in the 2017 blockbuster, Ghost in the Shell, the Japanese main character was played by a Caucasian actress. Furthermore, according to a University of Southern California study, only 4.4% of speaking characters in American films are Asian. This is despite the fact that, according to a 2017 Pew Research study, Asian-Americans are the fastest growing group of people in the US. It is conceivable that casting directors just didn't know of many Asian actors in 1937, however this simply isn't the case in today's world. Nowadays, casting directors have access to any actor possible, and the only thing holding them back from casting people of color is that they prefer to cast big-name white actors. They lack the guts to take a chance on lesser known actors.

It's important to advance the representation of minorities in mainstream media, because, as it is, consumers who aren't exposed to diverse cultures and ethnicities can formulate harmful misconceptions that are oftentimes racist. The harm that arises from traditional Asian stereotypes is similar to the damage seen as a result of other racial stereotypes. As reported by the historian, Carlos Cortes, writer of the book The Children Are Watching: How the Media Teach About Diversity, in the 1987 nationally aired game show called 'The $25,000 Pyramid', contestants connected the word "gangs" with "East L.A." Cortes wrote that this was a result of how the mass media misinforms the public. The kinds of stereotypes that the media highlight can be hurtful for a couple of reasons: first, they are insulting to the people of a minority community because they isolate specific and negative aspects of a community, while eclipsing all other positive facets. Second, they lead to people applying what they learn from the mass media to their own lives, thus discouraging them from interacting with minorities. According to author, Kimberly Lawson, "Audiences—especially those with little exposure to those outside of their community—typically equate these limited, and harsh, media representations with the real world. That, in turn, can lead to 'less attention from doctors to harsher sentencing by judges, lower likelihood of being hired for a job or admitted to school, lower odds of getting loans, and a higher likelihood of being shot by police." Stereotypes are insulting and lead to the application of fictitious misconceptions in the real world. When people with power develop stereotypes, those stereotypes deprive others of their humanity and limit their capacity to live a fulfilling life. For example, teachers who accept stereotypes may be more prone to suspend minority students, therefore making these students miss out on school. When these students miss out on school, they fall behind and can be labeled as troubled. They may be not be given attention from teachers, and are effectively lead down a treacherous path that can end behind bars.

A week after watching Crazy Rich Asians, I started to fully grasp the impact of having an all-Asian cast. People who don't interact with Asians likely have created their own misconceptions that align with the mass media's most common stereotypes. The all-Asian cast reveals a much broader image of the true identity of Asians. The characters in this film weren't confined to stereotypical Asian roles. This is the first film with an all-Asian cast since the Joy Luck Club, which was 25 years ago. With the release of Crazy Rich Asians, the media's narrow picture of Asian identity has been expanded upon, loosening the restrictions placed on Asian-American performers and opening the public's eyes to previously unseen Asian characters.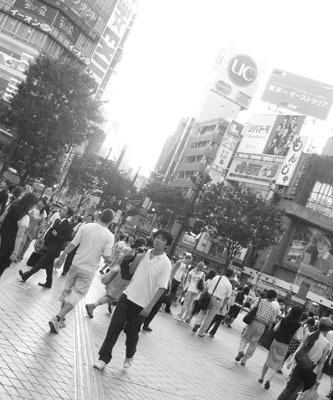 © Sarah H., Wolfforth, TX