Feedback on "We Need Less Homework"
February 11, 2018
"We Need Less Homework" is a well-structured, powerfully persuasive essay that is miles more mature than it appears. The author, Aidan Robinson, starts off his essay with a description of the plight of students worldwide. He describes how homework takes away from personal time that is better spent on other activities. Throughout the piece he also incorporates numerous statistics and professional opinions to support his argument as well as multiple comparisons to other nations that weaken the opposition. Finally, he ends off his essay with his advice for the nation with respect to improving our country's educational system.
I thoroughly enjoyed reading this work, as it brings back nostalgia of bargaining and begging to get out of homework. I am personally glad somebody went ahead and wrote this as it addresses many of the points I have always considered relevant, as well as a few I never thought of. If us kids ever hope to rid ourselves of homework, it will be this sort of writing that will make it reality.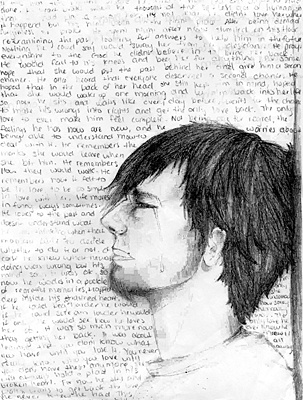 © Annie M., Columbiana, OH