H.A.I.R
February 7, 2018
I can relate to Phoenix Bussey when she described the struggles she faces with her hair because I experienced the same problems when I was a kid.
Every day people get to wake up and just go to school. However since my ethnicity provides me with thick hair, i do not get that luxury. My mom would take time one day each month and braid my hair because i did not like doing my hair. I wish i could say the process was easy.
I had to sit in front of the couch with my mom behind me braiding each strand of hair into the fake synthetic hair, which she bought from the hair store the day before. I am tender headed so when she parted my hair for braids it always made me cry. After about 4 long hours it would come together and look so pretty.
Sometimes i envy those girls who have long hair. And despise the ones who do nothing with it because i would love to be able to style my hair if it was straight. So, i learned to buy wigs, half wigs, and fake ponytails because i can pretend my hair is long or short while being able to express myself. So yes i love my hair, but i also love being able to rock a weave or synthetic.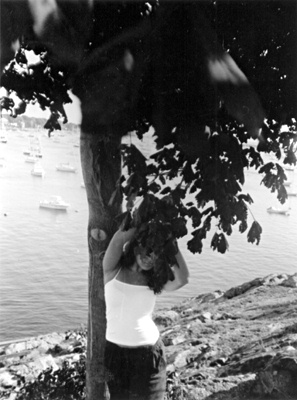 © Lauren M., Marblehead, MA