Feedback on "Boys Scouts is for Boys"
January 21, 2018
The curt but memorable article, "Boy Scouts Is for Boys," illustrated a point of view that I personally hold in an impactful and convincing manner. Rik's point of view in his piece was that letting girls into the Boy Scouts was a big mistake. His reasoning was that letting girls into the troop not only threw out over a century of traditions but would disrupt the brotherhood that held the scout member so closely together. He also explained that having the two genders would force leaders to "become night watchmen over teenagers with raging hormones." Rik even went on to describe how the organization that runs the boy scouts is likely to cave to future social pressure because of its present leniency. He also simply stated, if girls can have exclusively female scout troops, why can't boys?
I full-heartedly support Rik's point of views and reasoning in his piece, and am impressed at his bravery at expressing such opinions. In this time and age, 'free speech' seems to be disappearing, and many opinions that have a right to be expressed are wrongfully seen as taboo, and are quickly stomped to dust. I was especially supportive of one of Rik's many points. By letting girls join the boy scouts, you are trashing a CENTURY of tradition. Traditions are to be respected and treasured, as they help distinguish between one culture and the next. In this changing world we live in, where once solid ground can seem unsteady, traditions light the path towards where our society needs to be. Once we throw out traditions, we'll all be floating around like leaves in the autumn breeze, with no sense of where we are going or where we've been.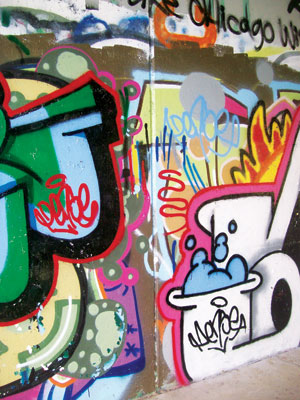 © Michelle W., Ada, MI