Feedback on "Memories to Laugh About Later"
December 12, 2017
"Memories to Laugh About Later" is a poem written by Nicole Tarriowski. It is an enjoyable read that will leave you nostalgic and wanting cookies. From the beginning, readers are given a sense of how the storyline of the poem will go. "Christmas carols blare from the living room and I leap" is the third and fourth line. The poem's setting and time of year is clear yet subtle, leaving all the details for the reader to imagine. This poem was festive, as it reflected on the holidays, when everyone is full of joy and cheer.
I felt this poem was really relatable since everyone makes memories, especially near the holiday. It lets the reader prepare and anticipate the Christmas spirit for this year. As the poem progresses, Nicole writes about certain moments that are kept in the narrator's mind, giving the vibe of how memories will soon be made with family. It also enforces the idea that time spent with family is valuable and you should always treasure your time with them. "Memories to Laugh About Later" was a poem that jump started the holiday season.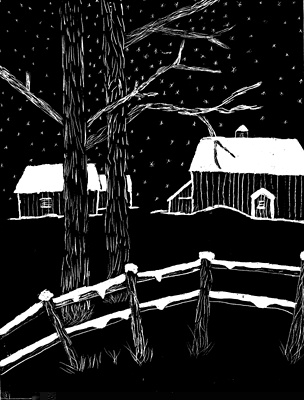 © Anthony P., Gulfport, MS