Feedback on "Overheard"
November 14, 2017
"Overheard" by Maeve B. is a unique, expressive onomatopoeia poem. "Overheard" illustrates a story of an argumentative relationship. Its title portrays a small child, hiding in his room. He shudders as he hears his parents shout at each other, banging at the walls. One parent, possibly the father is angered to the extent of physically abusing the mother with a shocking smack. The mother, however, continues to yearn for his love, begging and pleading despite being hurt.

This detailed story is expressed through 18 words, which is absolutely amazing. In addition, the onomatopoeia emphasizes the sounds of fighting, making the poem even more realistic and illustrative. The desperation of the mother is visible through the dialogue.

Therefore, this was an amazing poem. I commend Maeve B. as it was brilliant and expressive to me.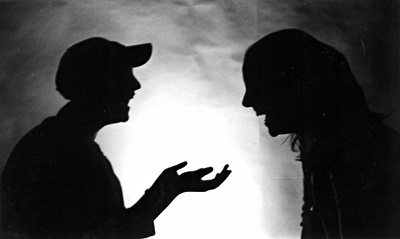 © Jeff A., Marblehead, MA