Feedback on "We Regret to Inform You"
November 14, 2017
"We Regret to Inform You," by "Mike" is a very thought provoking piece. He has been rejected from his dream university and begins to question his own self worth. As the piece progresses, he comes to terms with himself and realizes your life doesn't end with rejection, but begins with it. Mike's writing reflects on his own personal emotions and experience, making the piece honest and real.

This article made me think. It opened my eyes to the possibility of a route besides college. I have been taught that GPAs and SAT scores are the three letter abbreviations that determine your future, but while reading this article, it made me see that it is possible to strive without university. Mike accepted the outcome of his application with dignity, and pride. He accepted the fact that he can go out into the world and focus on things that he believes matters. As he states "rejection is nothing but a small root that juts from the ground and causes us to stumble. But still it is a root that anchors our tree and allows us to grow." Coming to terms with any setback in your life allows you to welcome the future with open arms, a message that Mike has sent across to the reader.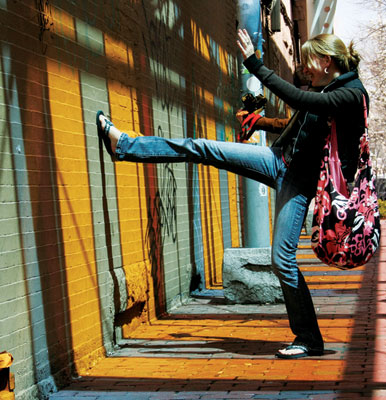 © Marina S., Vineyard Haven, MA