Why Should I Stand Up?
November 12, 2017
The title of the piece is Why Should I Stand by Simone Outlaw. It is his/her point of view on the recent controversy on NFL players not standing up for the USA pledge. I agree with some points in this poem and some, not at all.

Personally, I think that it was an excellent informer on current political events that some teens would not know about today, due to the constant amount of information and news happening at this time that sometimes they do not understand or lack the knowledge. Some points that are made in the poem: our nation is divided into pieces by the newly elected Donald Trump, and several races are not granted liberty at all, (ex. Muslims, blacks, slaves).
Donald Trump has ran his campaign in 2016, and unless you have been living under a rock for the past years, he has become president of the United States. Some things have happened under his control, like the "Muslim" ban, for example. This executive order has banned visas from Libya, Syria, Iran, Sudan, Yemen, and Somalia, all countries not having the biggest Muslim population in those countries. But, these countries have ISIS links and jihadists all around. Trump is doing us a favor for stopping terrorists from killing innocent Americans.

Races in the USA are not prohibited life, liberty, and justice, according to the Constitution, and all of the Amendments. This government grants free speech, and voting for all races, and no discrimination against any race. Blacks, Whites, Asians, any race. So blacks, have equal rights as any other race.

Standing up for the pledge and saluting to it, reminds us of the freedom that we fought for against the Britain's. It gives me the right to write this in the first place. Soldiers sacrificed themselves for this nation to protect it and give us the rights we have today. So, not praising, not saying that America was great, not standing up for the pledge, is a dishonor and unpatriotic thing to do.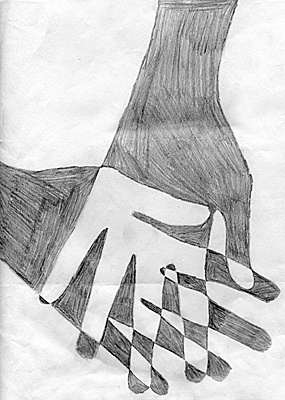 © Warlito B., Tamuning, GU