Feedback on Worms and Immortality
November 10, 2017
"Worms and Immortality" wrapped my soul into its words. This spectacular fictional article by Alexandra H. follows the story of a girl after she recovers from the death of her best friend. It describes in detail the realities of teenage life and the painful process of grieving. The main character, Sophie, demonstrates the joys of being young, as well as the scars that form as a side effect of growing up.

The story begins with Sophie explaining all the memories she shared with her deceased best friend. As the plot progresses, she narrates much of her life while she gets ready for a party at her boyfriend Noah's house. There, Noah tells his friends an anecdote about how the worm he ate when he was younger still lives in his body today. Although everyone else at the party is laughing, Sophie remembers her best friend through her boyfriend's quirks. By the end, Sophie realizes why she is so in love with Noah; Sophie recognizes remnants of her best friend living within Noah. She loves him because she loved her best friend once, too.

Grieving comes in many forms. This story showcased one shape that sorrow can present itself in. This piece allowed me to imagine how others deal with their pain. It opened my mind and gave me a new outlook on how different people deal with anguish. In addition, the theme of friendship tied the story together by demonstrating how significant real friends are, as well as the impact they can leave on one once they are gone.

Alexandra H. crafted an elegant short story about the ongoing recovery of an aching friend. She highlights the diversity of recovery and the importance of friendship, which is especially powerful to teengers like me.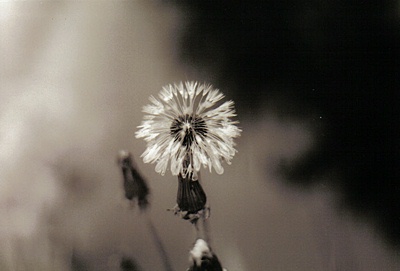 © Sarah S., Poland Spring, ME