"Stop, Drop, and Oh My God You Better Be Rolling"
October 20, 2017
I agree, they shouldn't make kids scared that at any moment their entire house can be burnt to the ground in a matter of minutes. Some how, to them, it is a good idea to strike fear into children using their house getting incinerated. Maybe parts of their brain melted in the fires. Don't make them think they can lose their house in such simple disasters such as the smoke alarm going off because your mom is making disasters and parts get burnt and makes smoke. Maybe send a paper home with them for their parents so THEY can make a fire safety plan. Don't put fourth graders in charge of evacuation in case of a fire.
In the end, leave it to the parents, fourth graders are bound to screw up. It won't work for them, they'll end up doing something wrong. I'm not trying to put down any fourth graders, but leave it to the adults.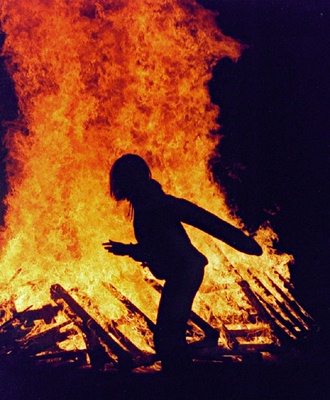 © Hali S., Robinson, IL