I Salute You
October 3, 2017
Through the bitter suffering as a nation, our eyes bleed with the remembrance of soldiers who sacrificed their lives. The Home of the Brave lets hundreds of thousands of men and women plummet into a bloodbath to ultimately claim freedom at its purest form. We allow those who have the utmost courage, and righteous respect for our country, to make America the most prestigious. For that I salute you.
Frank Dailey witnessed the brutality of World War II. Through the blackest of nights, holding watch until the next shift begins, and vigorously battling. Through the veins bursting from one's forehead in fury, sweat beading off the bodies of men, and hand to hand combat when the ammo's run out. Through the brown hazed eyes of a seven year-old, walking aimlessly through the halls of the Milwaukee VA Medical Center, I sensed a versatile masculinity within the air around me. Looking into glossy eyes, I saw the war. Then I remembered my purpose. "Would you like some pizza, sir?" The forgotten soldier laid in his bed reaching his wrinkled hands out to grip the plate, only to devour the food that was in front of him. For that I salute you.

Through the documents signed, you are a soldier of the United States. We wished you luck, and set you free to your journey, only so one day you could be the reason to keep us all free. Uncle Bobby, you gave your adulthood, to our country, by choice and freewill. I will envy you and your strength to persevere. For that I salute you.
The United States, the Home of the Brave, contains powerful men and women in its their presence. This nation was built like a pedestal, and we are balanced on top by the fallen soldiers of America that rest beneath us. They give us life, but take their own, and we will never be able to amount to that in our lifetime unless we put ourselves where they are. For that I salute you.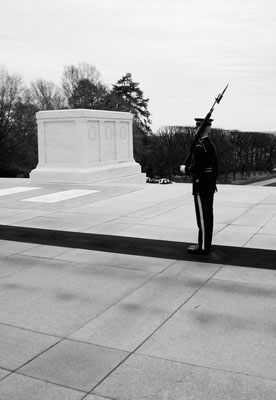 © Jordana W., Harmony, MN