Thank You, Teen Ink!
MAG
June 19, 2017
When I first discovered the Teen Ink website, I was amazed by the opportunities it offered teenagers. It's extremely difficult for people our age to get recognized for our artwork or writing, so it was refreshing to see a website that encourages teens to be proud of their work and to take charge of what they love. I applaud Teen Ink for the opportunities they offer me and teenagers around the world.

My dream is slowly coming true because of this website. I have gained confidence in my writing ability. Seeing the amount of "reads" and "likes" increase every day has given me faith that people enjoy my work. I have a newfound hope that one day I will become the author I so badly crave to be.

TeenInk.com is a nonjudgmental website full of teens with open minds who will do anything in their power to make you feel involved and good about your craft.

Teen Ink has shown me that I have more than one skill; I can do photography, write poetry, and still have time for a quick music review of my favorite band.

Thank you, Teen Ink, for the opportunity to get my work noticed and out into the world. You've made my dreams feel within arm's reach!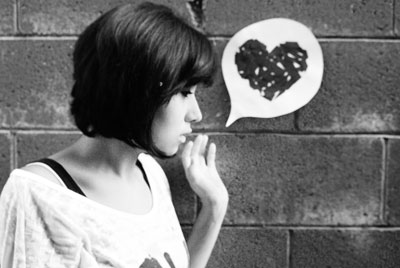 © Michelle B., West Covina, CA