Feedback on "A New Me" by Leigh N.
May 7, 2017
As soon as I saw the number accompanied with the narrator's name in "A New Me" by Leigh N., my attention was snatched onto the story. Straight from the beginning, so many questions jumbled around in my head as I learned that each year, the protagonist, Jeff, assumed a new number and identity on New Year's Eve. The story does not allow time for answers, as suspense kicks in nearly immediately when Jeff #25 struggles to make his year meaningful in mere minutes.

I enjoyed reading this masterpiece that toyed with the cliché "New year, new me" to ultimate extremes. The ideas discussed within its text I felt were worthy of an entire novel, and I knew I wanted to explore the short life of more than just one Jeff. The fast-paced language only added to the anxiety of having minutes to keep your identity. This story quickly captivated me, and held my attention far after I finished reading.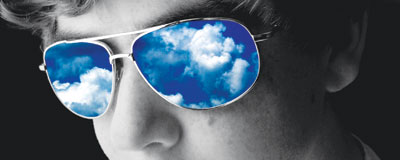 © Joseph B., Mesquite, TX