Lilac Pajamas and Lady Gaga Fans
May 5, 2017
Lilac Pajamas and Lady Gaga Fans was a unique piece of writing that portrayed the struggle of homosexuals against stereotypes. The author didn't wish to become like other homosexuals, and so tried to act differently from others he saw around school. In my opinion, the author, Jacob, was brave to confess his homosexuality through his writing.

However, this work also confused me. Halfway through Lilac Pajamas and Lady Gaga Fans, Jacob changed from "I'm determined to not conform!" to "I am a stereotype!" This doesn't make sense. Just because he wore lavender pajamas to school one day, doesn't mean that he's a stereotype. Neither does listening to Nicki Minaj. Just because you like something that people of your gender usually don't like doesn't mean that you're automatically gay. It just means that you like something, and that has nothing to do with how gay you are. Homosexuality may have stereotypes, but it doesn't mean that you should or have to become one of said stereotypes. You should be allowed to be you, and if that means you're gay AND like Nicki Minaj, then so be it!

I myself am bisexual, and I go out doing daily business just as I had before I revealed that I like people of both genders. Maybe people can see something that they consider "stereotypical," but that doesn't matter to me. I am who I am, and extremely proud of it. Nothing society says should affect that.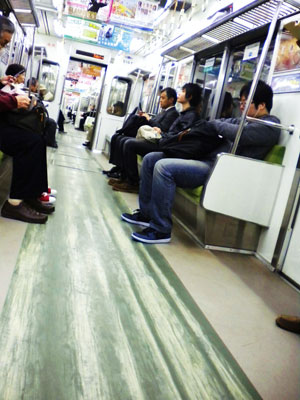 © Abigail W., Kamuela, HI