Self Portrait
April 5, 2017
"Self Portrait" by Hannah Richmond is a stunning little poem. While it's length is not impressive, its words are succinct and gorgeously phrased.

The poem simply reads: "I walked into the woods/to ponder my existence./Still no answers." The beauty of this poem is in that the message it general enough to relate to many, but still specific enough to feel close to the reader's heart.

The plethora of themes resulting from this piece are what make it stand out amongst the rest. For me, I found it very relatable since I am generally philosophical and confused most of the time. Many try to go on a journey of self discovery and ask questions nobody has the answers to. "Why am I alive?" "Why am I who I am right now?" These questions boggle people of any age, them struggling to fully understand their life and this world.

I felt that "Self Portrait" painted a picture of me and probably others perfectly, as the title suggests. It's often hard to write a creative but empathetic piece, but the author did this flawlessly. So thank you Hannah, for such a nostalgic and impeccable poem.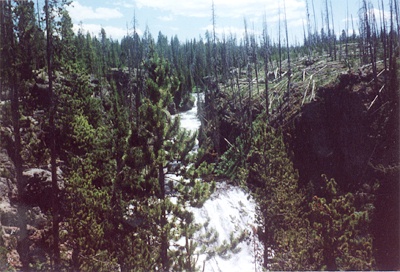 © Josh W., Peoria, AZ