Feedback on "A Chicken Problem"
April 2, 2017
"A Chicken Problem" by Hanna W. is a tale about recapturing chickens that have run amok all over the neighborhood. It features a quirky elderly woman, Mrs. Foster, and the narrator (a dog-owning man that is not as described as Mrs. Foster). The narrator's dogs escape his garage in the middle of the night and frighten their neighbors' chickens, causing them to escape and create chaos. The two people try to return the chickens to their coops without stirring anyone from their sleep. This wild goose chase, or rather, chicken chase, has a very light-hearted tone, one that I enjoy very much, in spite of the unfortunate injury Mrs. Foster meets at the end of the story.

The foremost quality that I like about Hanna's story is that the narrator is a medium to convey the real protagonist, Mrs. Foster. Funnily, the narrator's name is never revealed, showing that the story is not about him. Since the narrator serves as the main character in most stories, this different take is captivating and the description used for Mrs. Foster instead creates a rich, humorous character that is hard not to laugh with. Mrs. Foster reminded me of Doctor Who, since the main character of that TV show is mysterious (for most of the show) and knowledgeable, just like Mrs. Foster. Her eccentricity is shown through conversations with the narrator where she keeps leaving holes in her explanations but pretends the narrator understands perfectly, admitting to breaking into his house to feed his dogs like it was the obvious thing to do, and coaxing the narrator into lending her his wife's jogging shorts with a nonchalant attitude. The feeling of "Wait, what?" throughout the story is humorous and enriches my reading experience. Also, although it is a little jarring to fit such a contemplative, underlying theme among jokes and laughs, I appreciate the heartwarming conclusion about how everyone accepts Mrs. Foster's antics as normal and that Mrs. Foster's impact on the community immortalizes her legacy, preventing her from truly dying.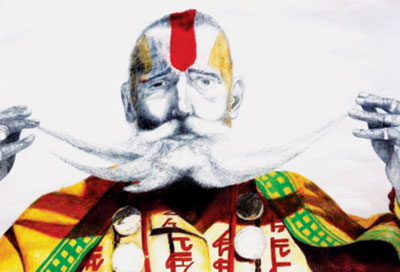 © Luke K., New Orleans, LA