Run Klammer
March 3, 2017
This was very well written; I was eager to read the next sentence and see how this memory unfolded. However, I felt very downcast when I reached the conclusion.

I know how much pain can be laid on you when putting one of your best friends down, for I went through the same situation myself. My dog, just like Klammer, had bone cancer in his leg, and my family had to say goodbye to our old bud. That's why I felt as if I had to keep on reading. Just because I felt a connection to this piece because I've gone through it, isn't the only reason I appreciated this memoir.

It was written very skillfully with words that were weaved together beautifully with a careful touch that made the reading smooth and graceful. It must have been hard to write this, but you made it seemed effortless with the flow of your words. I honestly felt like I was there holding Klammer's worn collar and sitting there with him, too. You crafted your words in a way that made me forget about about everything else, and I joined you in your sorrow.

I really enjoyed your writing. Well done.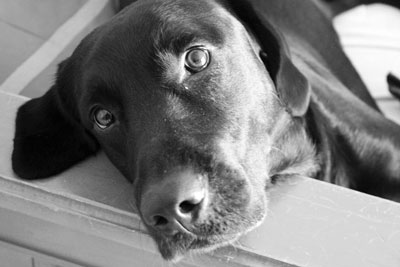 © Lindsay L., Snohomish, WA